How To Create Your Own Free Vanity URL
What is a Vanity URL?
A vanity URL is a customized web address that includes the name of your business for marketing, branding, and search engine optimization (SEO) benefits. They are usually short and descriptive, and can easily be recognized as part of your business's branding
A vanity URL is easier to remember, easier to share and easier to use. It's a win for everyone!
Brands like Verizon Wireless (vz.to), RE/MAX (rem.ax) and Reddit (redd.it) have creative and recognizable vanity URLs.
Which one do you prefer? The one with the long UTM tracking code

OR the clean one?

How to Get a Vanity URL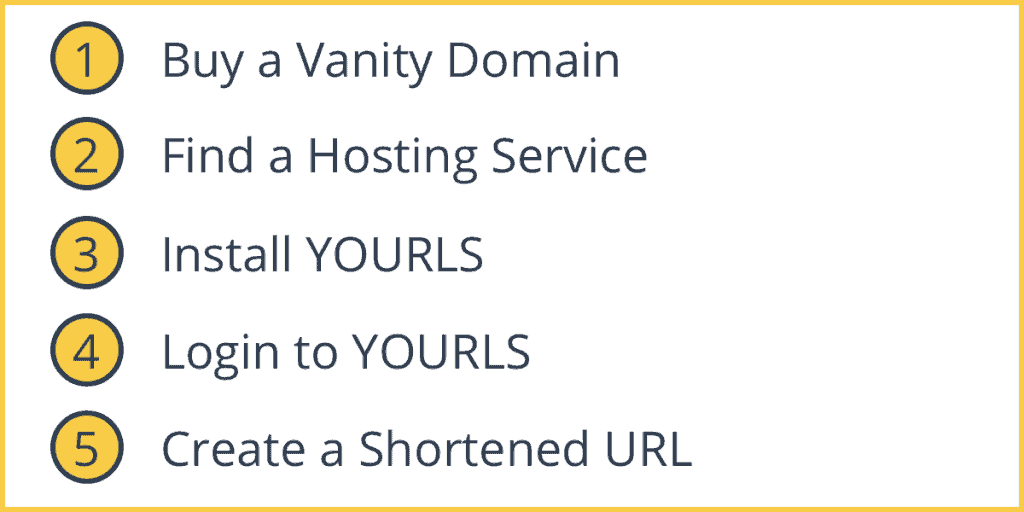 Bitly's enterprise version offers you to use your own vanity domain like The New York Times' nyti.ms. According to this Quora answer, the enterprise version of Bitly costs around $995/month.
Want to know the best part?
I am going to show you how to do this for free (almost).
Create Your Custom Own URL Shortener
This requires a little technical knowledge in setting up the backend but its a one-time headache. If you're looking for the best URL shorteners, see our list here.
Step 1: Buy a Vanity Domain
In our example, we owned Prerto.com for the Prerto brand. We bought Prer.to from the Toronto domain registry. We paid $45 for a year in domain fees. Domain fees for countries vary significantly. For example, Puerto Rico's (.pr) extension costs $1,000/year!
To find a suitable vanity domain, you can see all the available domain endings in this Wikipedia article or use Domainr to quickly find appropriate and available short URLs for your existing brand/niche.
Step 2: Find a Hosting Service
Something that can host a simple WordPress blog will be sufficient. If you're planning to use this for your brand, then you can make do with a shared server. VPS like DigitalOcean is also a good option, but that requires a little more technical knowledge. DigitalOcean can cost between $5-10/month.
Step 3: Install YOURLS
YOURLS (Your Own URL Service) is free to use, an open source option that provides analytics and allows you to customize the URL.
Follow the installation instructions.
Unzip the YOURLS archive
Copy user/config-sample.php to user/config.php
Open user/config.php with a raw text editor (like Notepad) and fill in the required settings
Upload the unzipped files to your domain public_html or www folder
Create a new database (see Configuration – you can also use an existing one)
Point your browser to http://your-own-domain-here.com/admin/
Now you're all done. You've successfully created your vanity URL shortener.
Step 4: Login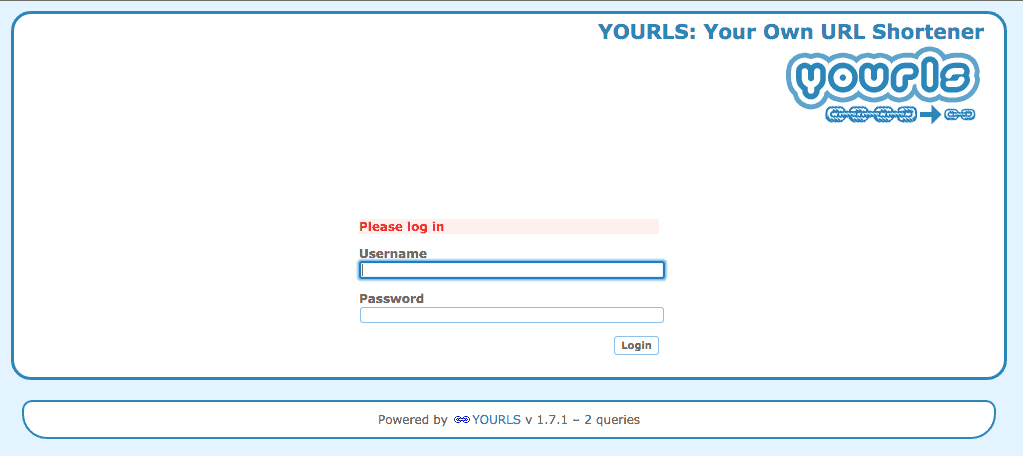 Use the user password you created in the configuration to log in from the admin page.
Step 5: Create a Shortened URL

Just enter your URL and the customized URL ending and hit the shorten button. You're all set!
What's the bottom line?
Total Cost: $100/year versus $11,940/year at Bitly!
If you're publishing with WordPress, you may want to give the Better YOURLS plugin a try. It automatically generates a short link for each newly released post, and it replaces the defaultwp_shortlink short links with YOURLS links, making it easy to use them on your site. Note: You can only use the plugin once you're installed YOURLS on your server.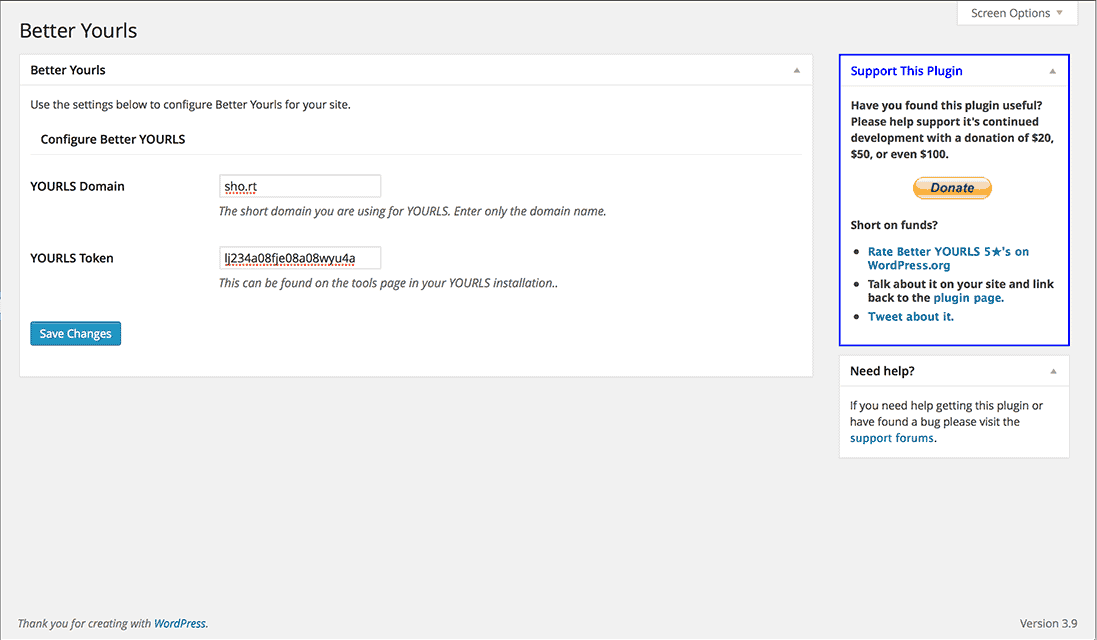 YOURLS Analytics
This is what the backend analytics looks like.