The 25 Best Economics Podcasts Of 2016
Podcasts are going through a renaissance and becoming massively popular again. Economics podcasts are no exception. As a follow up to the successful Top 100 Economics Blogs of 2016, here are The 25 Best Economics Podcasts of 2016. These podcasts are some of the best podcasts you can listen to online.
Note: The podcasts are listed in no particular order. The podcasts listed have been posting regularly in 2016. Podcasts of all audience sizes have been listed to add diversity.
Best Economics Podcasts Of 2016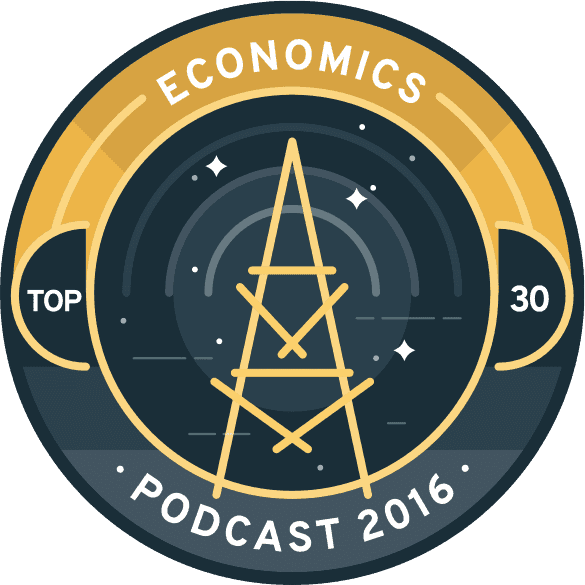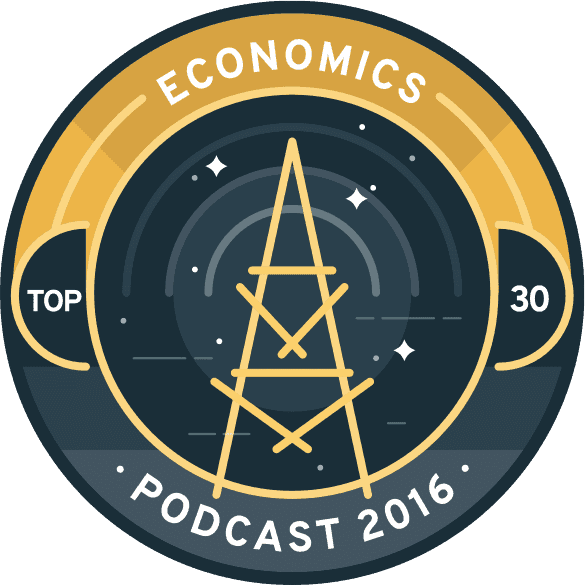 ALPHACHAT

The Financial Time's Alphachat is a short weekly podcast about business and economics. FT hosts guests that dive deeply into a new theme each week. The topics are fresh and interesting.
CGD PODCAST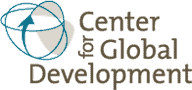 The Center for Global Development is a developmental economics focussed podcast that discusses the impact of policies, particularly in developing nations. This fantastic podcast is hosted by Rajesh Mirchandani, vice president of communications and policy outreach at CGD.
MONTANA ECONOMIC MINUTE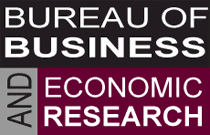 The Montana Economic Minute by the Bureau of Business and Economic Research is a daily economics podcast. This one minute long podcast quickly covers hot economic topics and new research on the global economy.
LARA MURPHY SHOW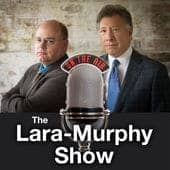 The Lara-Murphy Show is hosted by Carlos Lara (CEO of United Services and Trust Corporation) and Professor Robert P. Murphy (Research Assistant Professor at Texas Tech University). In this podcast, the duo breakdown current news topics and more complex economic concepts for a general audience.
IMF PODCASTS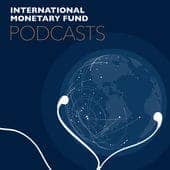 The IMFSurvey Magazine's podcast is one of the insightful economics podcasts available online. You can listen to experts discuss important economic policies and laws, as well as the impact on the local and global economy.
FREAKONOMICS RADIO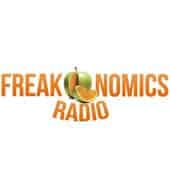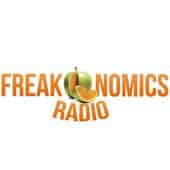 Freakonomics Radio is an award-winning podcast hosted by Stephen Dubner, the author of Freakonomics. The podcast explores economics and human nature on a varied topics through interviews with a cross-section of notable entrepreneurs, scientists, academics, and experts. Using his best-selling book as a guide, Dubner consistently reveals the unique side of finance and economics in a conversational manner.
NEF WEEKLY ECONOMICS PODCAST

The NEF Weekly Economics Podcast focusses on macroeconomic policies and issues, particularly in the UK and Europe. It breaks down complex macroeconomic issues for listeners to understand.
ACTUALITY

This fortnightly economics podcast is the brainchild of Marketplace and Quartz. It explores the workings of economics in our daily lives, while shining a light on the global economy. This podcast is simple and easily understandable.
MORE OR LESS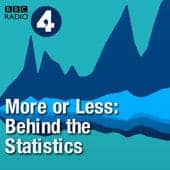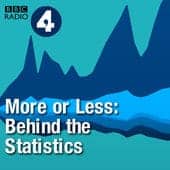 More or Less is a statistics based economics podcast hosted by the BBC Radio. Created for a wide audience, this podcast focuses on using statistics to find and explain quirks in economics and society. It is updated weekly.
INSIDE ECONOMIC DIPLOMACY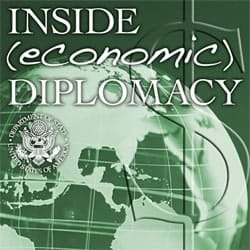 In this podcast, the U.S. Department of State discusses the methods through which the State Department engages in Economic Diplomacy. Listeners can learn about U.S. economic foreign policy and its impact on trade and international relations.
ECONOMICS AMPLIFIED
The University of Chicago's Becker Friedman Institute's Economics Amplified podcast is ideal for those with strong economics backgrounds and interest in research. This excellent podcast covers the latest thought leadership in Economics.
VOX TALKS

Vox Talks, created by CEPR, is a research based economics podcast that invites scholars, economists and professors to give their views on global economic issues. This podcast may require viewers to have an economics background.
ODD LOTS

This one of two economics podcasts by Bloomberg that made this list. This weekly podcast covers current topics in the markets, economy and in finance. Scripted for the slightly more advanced listener, this is one to keep on your radar.
ECONOMIC ROCKSTAR

Frank Conway is the founder of Economic Rockstar, an economics podcast dedicated to breaking down the complexity of economics and finance in easy to understand terms. The topics of Economic Rockstar are varied and thus tackle economic issues from around the world.
SLATE MONEY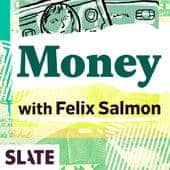 Slate Money is a podcast hosted by Felix Salmon, who teaches and simplifies economics for the average listener. If you start listening to this podcast you will find yourself immersed for hours in interesting data.
ECONTALK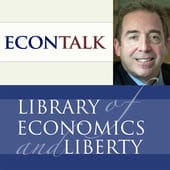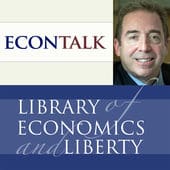 EconTalk, hosted by Russ Roberts, is created by the Library of Economics and Liberty. Definitely one of the best economics podcasts around, the show features Nobel Laureates, professors and tons of experts. The show uses topical news and issues to explain economic concepts.
ECONOMIST RADIO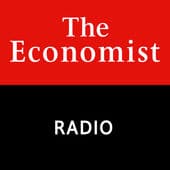 The Economist Radio is a podcast created by the Economist magazine. In this diverse podcast, the Economist Radio covers a wide range of topics like politics and economic policy making it ideal for someone looking to understand the global economy.
WSJ YOUR MONEY BRIEFING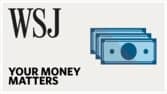 The Wall Street Journal's Your Money Matters is an economics podcast that covers the global market news, the economy and personal finance. Explained in very simple terms, this intelligent podcast is a must listen for people trying to keep up with the economy.
BLOOMBERG BENCHMARK

Bloomberg Benchmark is another great podcast for the economics enthusiast. This weekly podcast gives a detailed look into the economic systems and policies that govern them.
LSE PUBLIC LECTURES AND EVENTS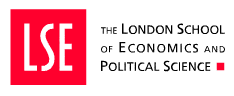 The London School of Economic's Public Lectures and Events is a series of economic talks and lectures given by economists and academics at the London School of Economics. The talks cover global economic issues. With the lectures running over an hour long, each podcast is in-depth, allowing readers to fully appreciate and understand the topic.
PLANET MONEY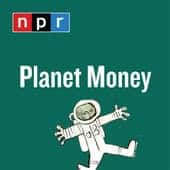 NPR's Planet Money aims to educate individuals on the economy in a fun and friendly manner. If you want an update on everything related to the economy in an easy to understand format, this is one of the best economics podcasts to tune into.
EXCHANGES AT GOLDMAN SACHS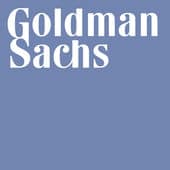 Exchanges at Goldman Sachs is an educational economics podcast in which people from across the company share their deep insights on developments in various industries, different types of markets and the global economy. A must listen that will help readers uncover hidden opportunities.
THE ECONOMICS DETECTIVE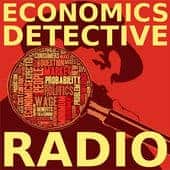 This informative economics podcast by Garrett Petersen is suited for advanced audiences with a keen interest in economics. Garrett often invites experts to dive deeply into all kinds of global topics related to economics.
MACRO MUSINGS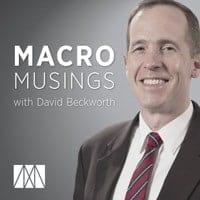 The Macro Musings podcast is hosted by David Beckworth of the Mercatus Center. This macroeconomic focussed podcast takes a look at various macroeconomic issues of throughout history. The podcast features many famous economists and academics.
WHO MAKES CENTS

Who Makes Cents, hosted by David Stein and Betsy Beasley, is a podcast dedicated to the history of capitalism. Each episode dives into influential people in capitalism, their decisions and impacts on politics and economics. One of the most unique economics podcasts online.