The 25 Best Economics Podcasts Of 2019
Here's an update to our list of the 25 best economics podcasts, which we've done every year since 2016–and it only gets more popular each year, as the medium of podcasting grows increasingly widespread and gains more mainstream traction. This list is the most up-to-date yet and includes plenty of new finds that have garnered praise from critics and the public. But not to worry–all the best-loved classics are also on this list, with modifications made as needed to accommodate new and exciting details about them.
The field of economics is quite a broad one, encompassing facets of everything from psychology to sociology to political science, and our list of the best economics podcasts continues to reflect that reality in its impressive breadth. That breadth also includes political affiliation, with podcasts representing perspectives from across the political spectrum.
In terms of numerics, in selecting podcasts for this list, we've disregarded publicly available data, such as social media ranking, search ranking, and so forth; we consider these details to be nothing more than vanity metrics, which don't actually speak to the quality of the podcasts themselves. And, as in the past, you'll find that this list of podcasts isn't ordered in any particular way, besides putting the newer podcasts at the beginning of the list. But wherever they sit on this list, all of these economics podcasts are sure to be edifying, sometimes even mind-blowing, and to inspire further curiosity about the fascinating and important field of economics and in the world around us as a whole.
Find the 2019 Top 100 Economics Blogs here.
Best Economics Podcasts Of 2019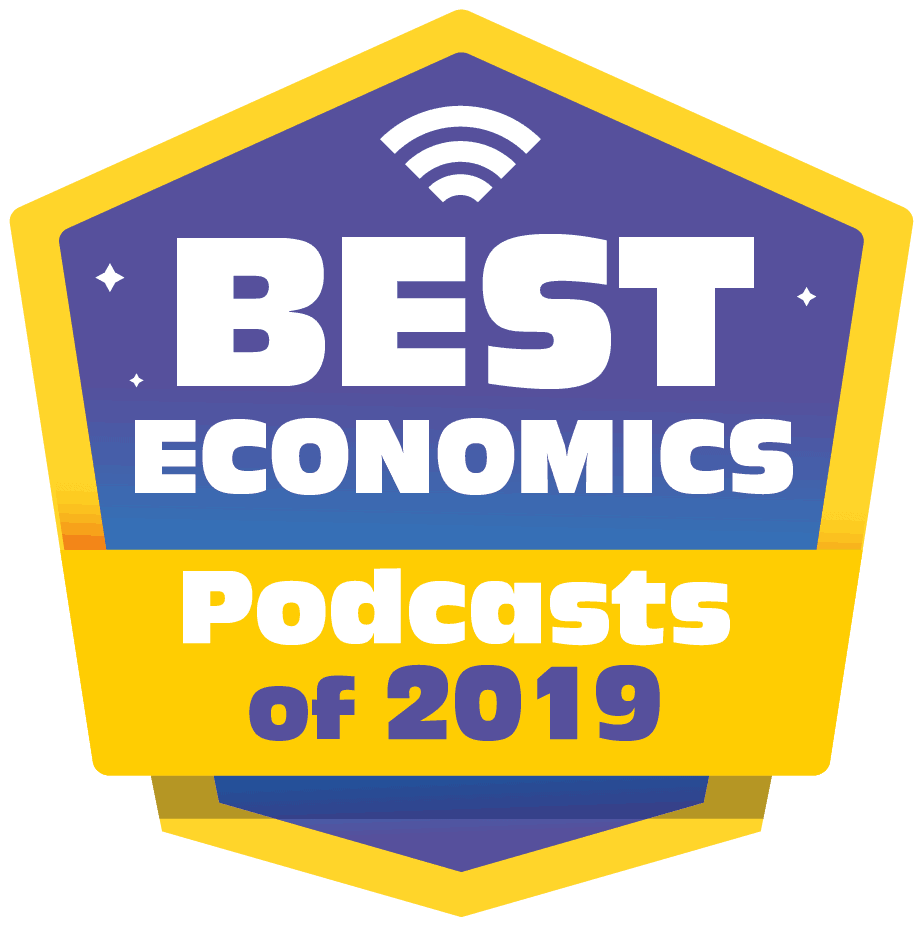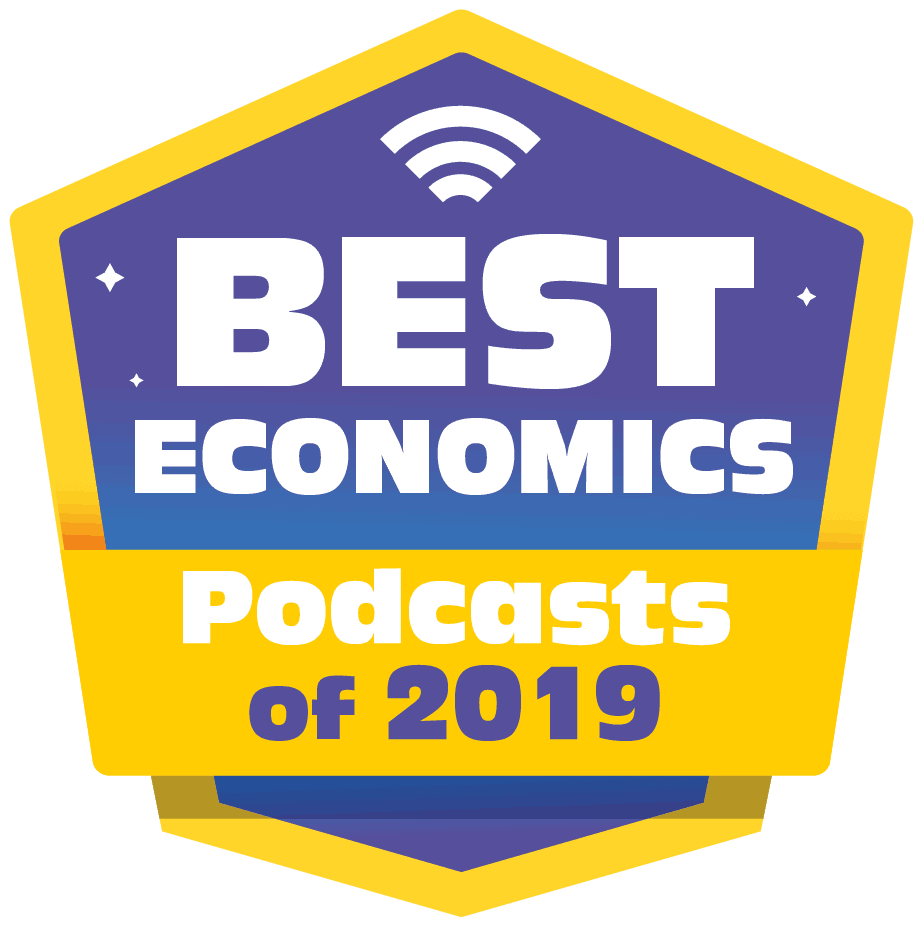 The Sound of Economics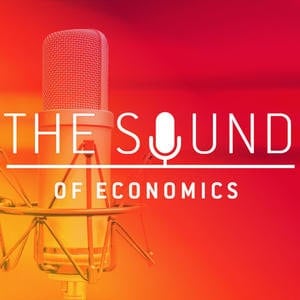 Bruegel is an independent European think tank that's focused, broadly, on improving economic policy. "The Sound of Economics" is their podcast. Each episode includes not just explanations and analyses of the latest in European (and global) economic policy, but also intriguing debates on the subject.
OFF THE CHAIN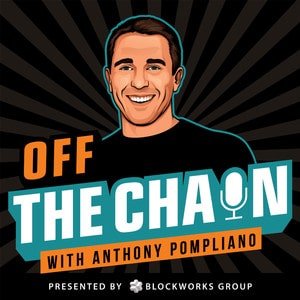 Hosted by Anthony "Pomp" Pompliano, this engaging podcast features his conversations with notable figures on Wall Street and in the ever-growing field of cryptocurrency. His focus: what do intelligent investors, based in both the old financial system and the new one, think of digital assets?
MONTANA ECONOMIC MINUTE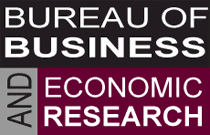 The Bureau of Business and Economic Research's School of Business Administration at the University of Montana, Missoula produces this podcast. Their talented economists, who lead their field, give their astute analysis of financial data as it applies to their state and to the country as a whole.
LARA MURPHY SHOW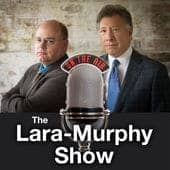 Representing the "Austrian" school of economic thought, Carlos Lara (who is the CEO of the United Services and Trust Corporation) and Prof. Robert P. Murphy (a Research Assistant Professor at Texas Tech University) host this joint podcast. They work to translate advanced concepts and issues in the field of economics so that general audiences are able to understand them fully.
IMF PODCASTS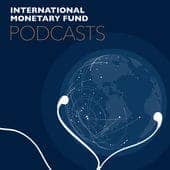 This podcast series features economists and guest experts from the International Monetary Fund as they pinpoint noteworthy financial policy and turn their focus to analyzing global economic markets. Everything from energy to big data, to the climate crisis are assessed for their influence on the global economy, helping listeners draw connections between the economy and real-world circumstances.
FREAKONOMICS RADIO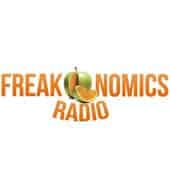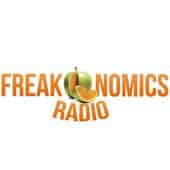 As always, the award-winning Freakonomics Radio podcast is at the top of its field. Stephen Dubner hosts the podcast, which is an extension of his best-selling book Freakonomics. On this podcast, you'll find interviews with notable academics, scientists, experts, entrepreneurs, and more with the aim of offering insights into economics and–on a deeper level–human nature.
ECONOMICS IN 10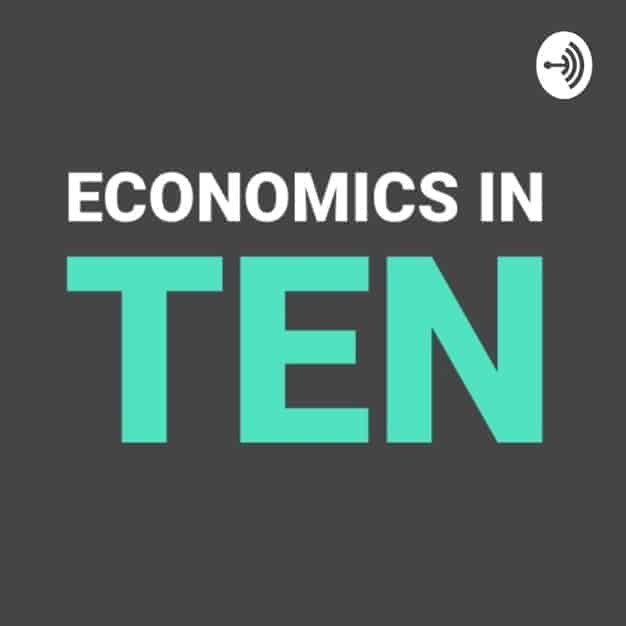 Hosts Pete and Gav, who describe themselves as "your friendly neighbourhood economists," do a great job of educating listeners about the lives and ideas of history's most important economic thinkers. With just five full episodes so far, this new podcast caught our eye with its unique subject matter and is sure to continue gaining traction as more episodes come out.
MARKETPLACE WITH KAI RYSSDAL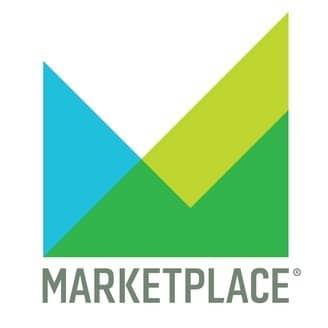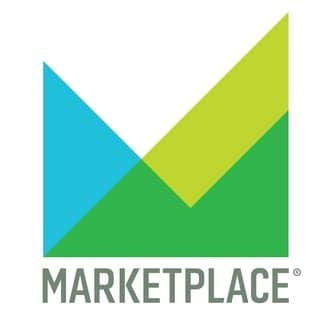 For those who listen to National Public Radio, the name "Kai Ryssdal" is sure to evoke Kai's calming yet dulcet tones made famous by the organization's flagship program, "Marketplace." With a similar tone, the podcast provides weekday coverage of financial and business news, with info geared toward personal finances as well as any larger-scale economic trends that listeners might find to be of interest.
MORE OR LESS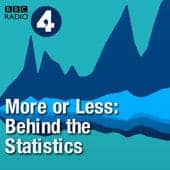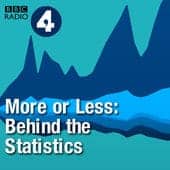 BBC Radio's More or Less continues to function as an unbeatable view into the relationship between economic issues and the societies in which they exist, all filtered through the perspective of statistics to give things a usefully mathematical spin. On a weekly basis, they analyze the probable social repercussions of the current state of the financial markets, bringing economics firmly into the practical realm.
THE MONEY ON RADIO NATIONAL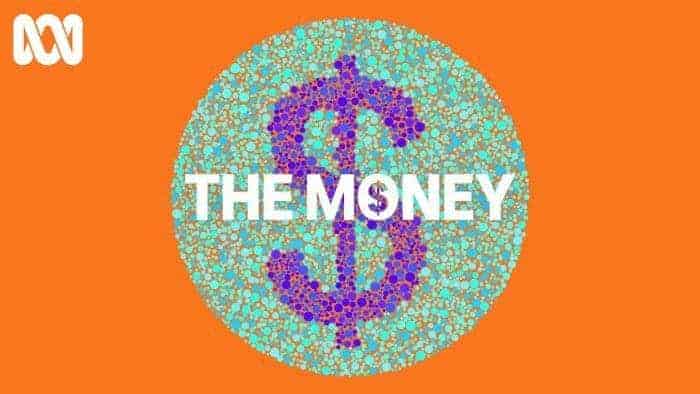 Are you most curious about the unique economy of Australia? Check out The Money on Radio National to get a sense of how Australia fits into the international economy as a whole, and how their economy works in contrast to other leading global economic powers.
CONVERSATIONS WITH TYLER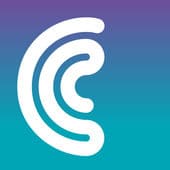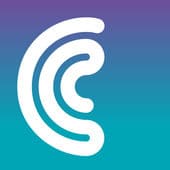 Like Macro Musings, this is an economics-focused podcast from George Mason University that features economist Tyler Cowen speaking with prominent thinkers in many fields. In conversation with one another, they explore the work of each interviewee, in a way that will most intrigue those who care about the way that economics is connected to other schools of thought and other issues that are, nominally, outside the field itself.
PETER SCHIFF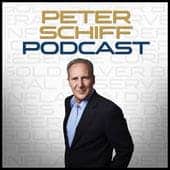 As the follow-up to economist Peter Schiff's daily two-hour radio show, this podcast is packed with notable content. He always puts an entertaining, engaging spin on current economic news and even data analysis, which you might not realize can be anything but dry. His recent 500th episode was titled "By His Own Definition, Trump's the Bonehead."
DOMINO PODCAST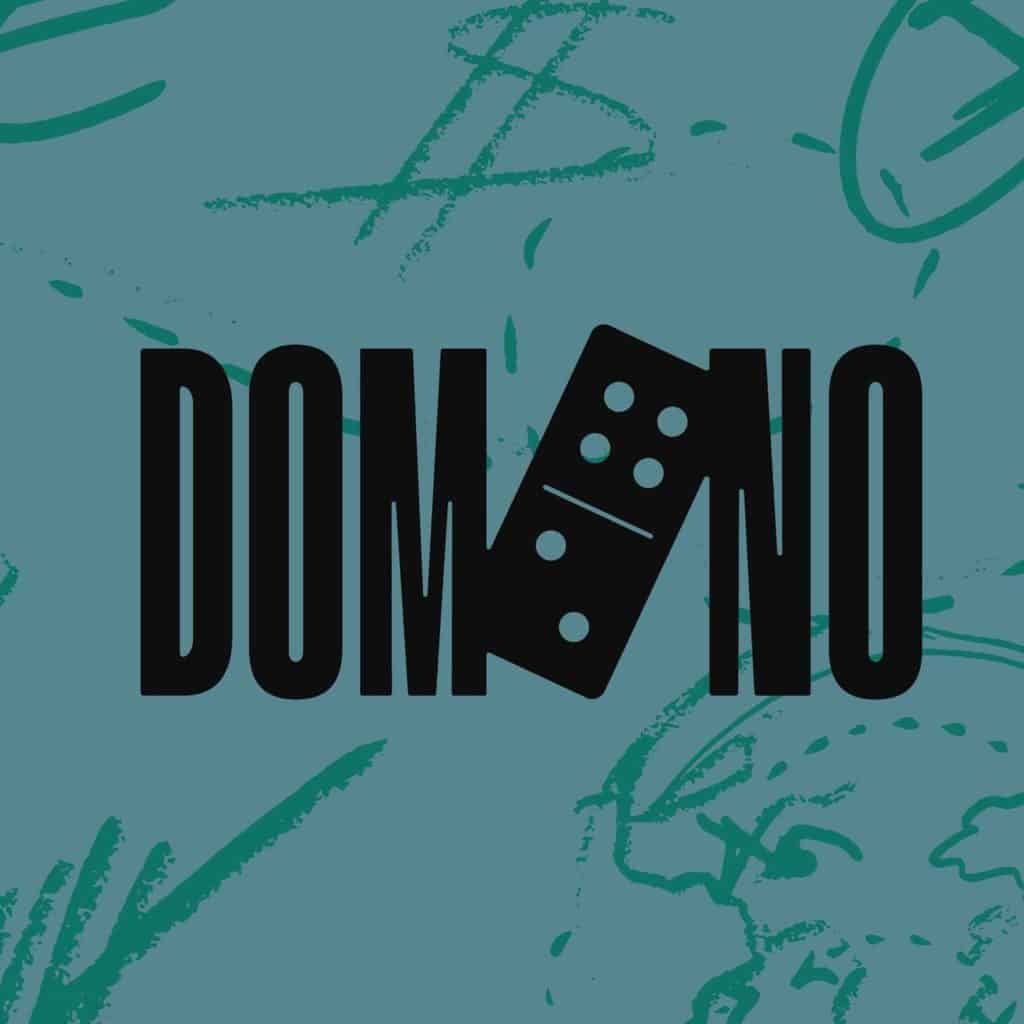 Hosted by self-described "Renaissance man" and Mississippi-based investment professional Jim Grenn, this new economics podcast has just nine episodes as of September 16th, but all of them are great enough to earn them a spot on this list. Grenn combines analysis with storytelling for a format that will keep you listening.
ECONOMIC UPDATE

Richard D. Wolff's Economic Update has been offering listeners the info required to comprehend the issues that directly impact listeners' lives, their communities, and the national economy as a whole. He's been doing so since 2011, and has made our list of the best economics podcasts before, with good reason. Wolff hones in on personal finance topics like debt, interest rates, jobs, wages, taxes, and more, helping to connect these subjects to the way that the economy as a whole produces particular situations in individual lives.
SLATE MONEY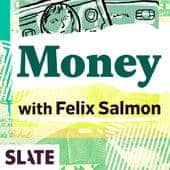 Slate Money's host, Felix Salmon, is an expert at making often confusing topics like the behaviors of financial markets, as well as their origins in larger economic policies, totally accessible to the average listener. Specific, regional economic issues get as much focus as worldwide phenomena, all in an exciting and comprehensible manner.
ECONTALK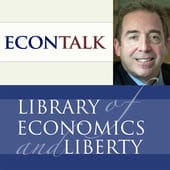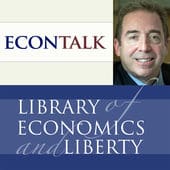 Hosted by the engaging Russ Roberts, this weekly conversational podcast from The Library of Economics and Liberty remains an exciting entry on this list. Part of what lends this podcast extra energy is the fact that listeners are afforded the opportunity to add their own voices to the podcast itself, both through online comments and through informal person-on-the-street interviews, which makes the podcast more of a dialogue than just a one-way interaction.
TWO THINK MINIMUM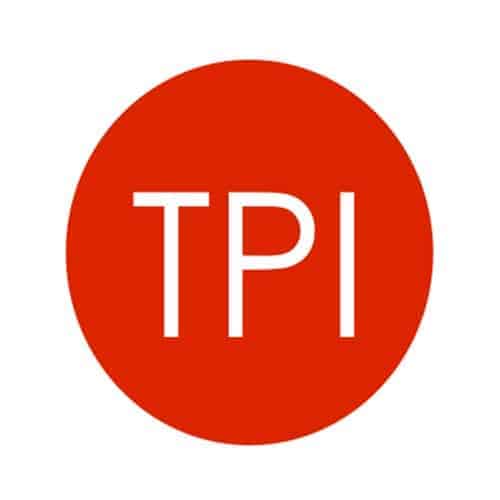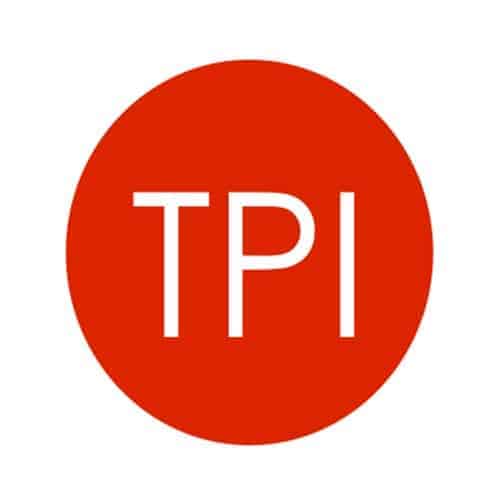 Yet another great new economics podcast, with just 21 episodes as of September 16th, 2019, this is one comes from the Technology Policy Institute of Washington, D.C. This think tank is devoted to investigating economic elements of innovation and technological change, and all the regulation that goes along with that. The podcast covers these topics in a captivating manner.
TRADE TALKS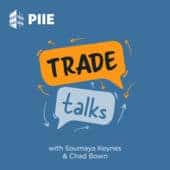 Chad P. Bown (representing the Peterson Institute for International Economics) and Soumaya Keynes (of the leading publication known as The Economist) are co-hosts regularly updating listeners on all the latest developments in international policy and international trade. As "two of the world's top trade geeks," there's no one better to convey this important info, especially because their excitement about the topic–and their in-depth knowledge of it–are fully on display in each episode.
M&A SCIENCE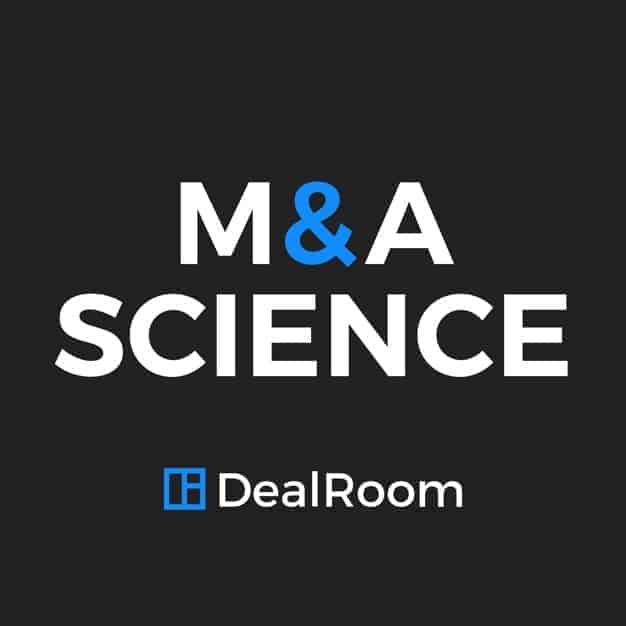 M&A Science is another fairly new entry into the world of economics podcasts. Narrowing in on the subject of mergers and acquisitions, host Kison Patel speaks with various industry leaders and practitioners to get their perspectives on–you guessed it–M&A.
NEW BOOKS IN ECONOMICS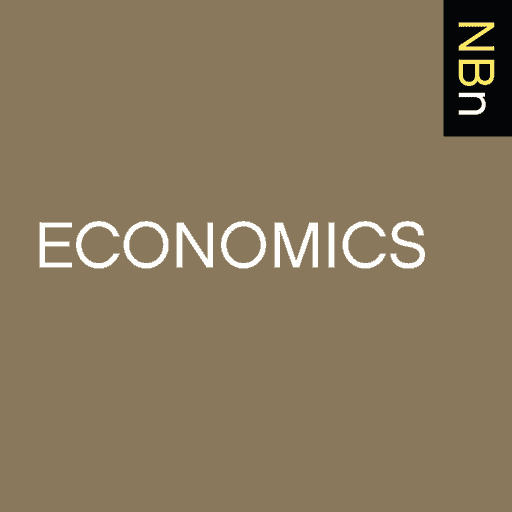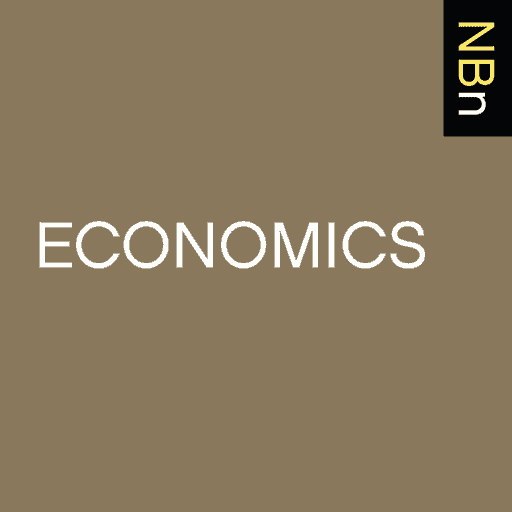 Talented historian Marshall Poe perfectly discusses the place where economics and literature meet by interviewing experts to discuss topics like their new book releases as well as, more generally, timely phenomena in the world of economics. The conversation always tends toward the most relevant subjects: trending financial subjects and the most up-to-date analyses of leading thinkers.
PLANET MONEY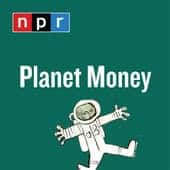 As of September 16th, 2019, Planet Money has released a total of almost 1,000 episodes (939, to be exact), and all of them are jam-packed with fascinating information. They convey all the most recent financial news, plus other intriguing economic info, in a format that's entirely understandable for just about anyone listening.
WSJ YOUR MONEY BRIEFING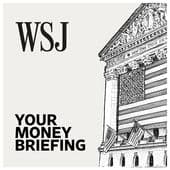 Listening to this podcast, you'll be glad to notice that journalists cover everything from taxes, to investing, to retirement strategies, and lots more in a format that entirely avoids baffling jargon to make it fully listener-friendly. The truth is, Your Money Briefing has made our list of best economics podcasts multiple times because they condense and make accessible the most useful details on both global financial markets and personal finance.
THE ECONOMICS DETECTIVE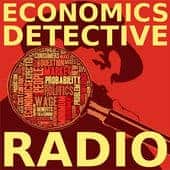 Unlike many of the other podcasts on this list, Garrett Patterson's interview platform podcast is more geared toward listeners with advanced, in-depth knowledge of the field of economics. Specifically, Patterson's weekly long-form interviews are focused on any topic falling under the umbrella of "the science of human action"–including health care, money, macroeconomics, business cycles, education, the history of thought, and lots more.
MACRO MUSINGS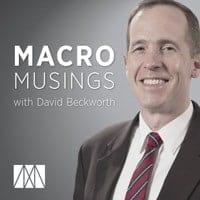 David Beckworth belongs to the Mercatus at George Mason University. On this podcast, he explores macroeconomic issues with the contribution of prominent economists and academics. Together, they explain historical and contemporary economic trends to listeners.
WHO MAKES CENTS

This monthly economics podcast focuses on explaining how capitalism has developed and changed over time, using interesting stories drawn primarily from U.S. history. Both historians and social and cultural critics contribute to these stories, giving insight into how people have shaped capitalism through governance, resistance, and more.