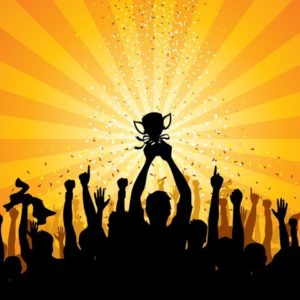 Where Does All That Transfer Money Get You?
E
nglish Premier League clubs spend a lot on transfers (buying and selling players) every year. In fact, spending has reached record levels over the last few years, despite the recession. There is a firm belief that spending a lot of money on players will bring you success. Manchester City, an English club that was bought by the Abu Dhabi United Group in 2008, have spent over £300 million on transfers and have paid off £350 million of debt.
How well has it worked?
To show a relationship, we can take transfer spending in the last five years and match it against their league rankings.
The champions are awarded 20 points, runners-up 19 and so on, the team that finishes in the bottom gets 1.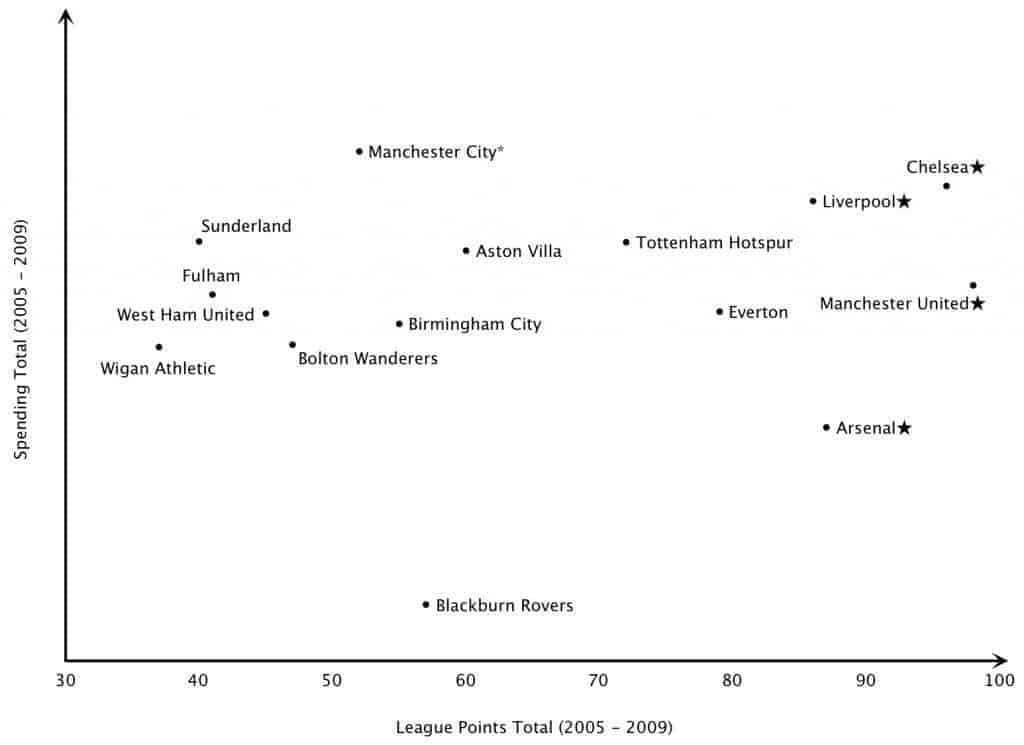 The ★ indicates teams that are in "Top Four", the four teams that consistently finished in the top four between 2005-2009.
Conclusions
There seems to be some relationship between spending and success as seen in a general trend line taken up by majority of the graph.
The outliers/odd ones are Blackburn Rovers, who have done average without spending as much as anyone else. Arsenal who are have sold many of their players and continue to rely on their young players.
Manchester City spent a lot between 2008-2009, and their league position improved considerably since. That would explain their position.
Some Drawbacks
Players aren't the only cause of success.
If teams get relegated, they start in the lower league, where they could perform better.
There could be a time lag between spending and success.
Some clubs produce great players from their youth academies, so they might spend less.
Players could have gotten sold for inflated prices so net spending is less.
Players on previous contracts may be playing well.
A relationship might be more clear if there was a time lag or if each year's transfer activity was matched against the league position.
Note
Birmingham got relegated twice

Sunderland got relegated once

*Manchester City got bought in 2008, that's why their spending is higher than it should be

Portsmouth, Burnley, Hull City, Stoke City & Wolverhampton Wanderers and weren't included because they spent majority of the time (2005 – 2009) in the Championship
Source: Deloitte Money League