The 10 Best URL Shorteners
A URL Shortener is a technique in which a URL may be made substantially shorter in length and still direct to the required page.
A URL Shortener achieves this using a redirect on a domain name that is short. The short URL links to the web page that has a long URL. If you're looking to create your URL shortener service, read this guide.
Most URL Shorteners are free and easy to use but come with limitations. In the following list, I will use https://www.prerto.com/product-category/necklaces/pendants/ to shorten as an example for each service.
Google shut down it's Google URL Shortener in 2018 with continued support until March 30, 2019. However, all existing links will continue to redirect to the intended destination.
Free URL Shorteners
LiveChat's dominant URL shortener is a free link shortener that offers a unique feature – built-in URL builder that lets you tag your links with UTM parameters.
Also, it allows you to customize your short URL string, save the links you've shortened, and track the number of clicks they generated (the last two requires login with your Facebook account).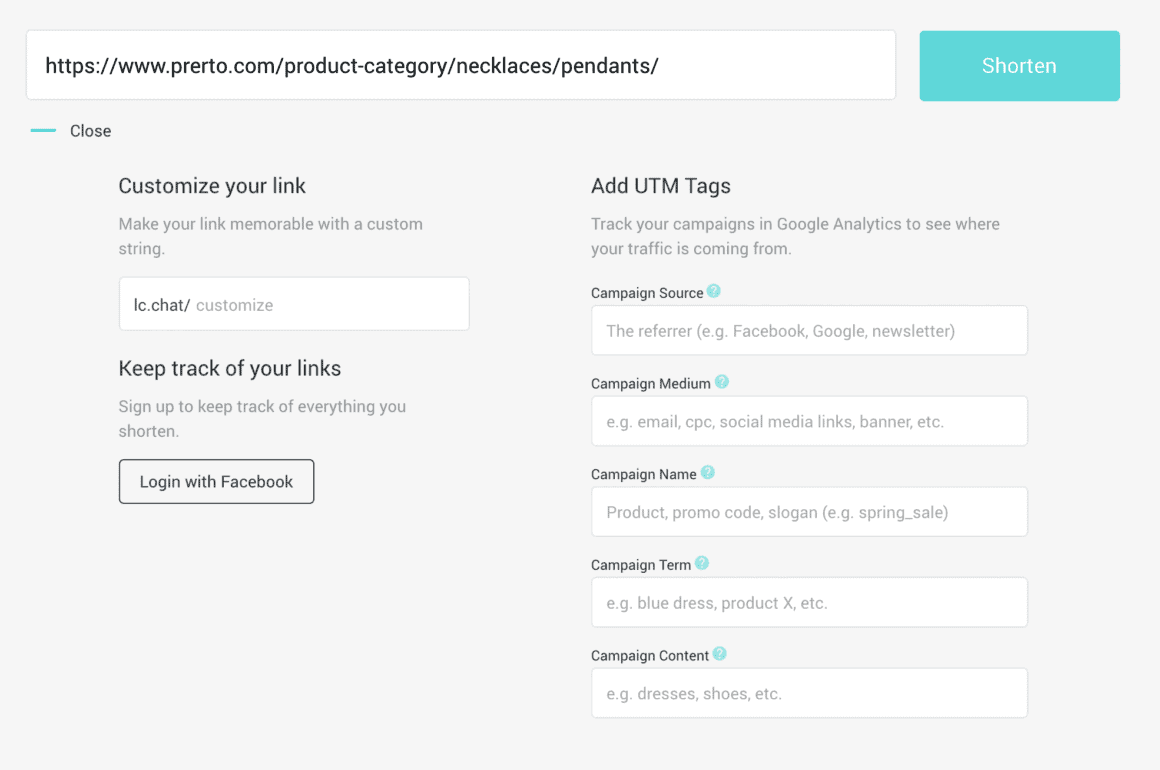 Result: http://lc.chat/LeHH4
Bitly offers a free and enterprise version of its URL shortening service. No signup necessary but creating an account allows you to manage links quickly and change the URL from http://bit.ly/Jhc38q to http://bit.ly/Intelligent. You can only use keywords that other people have not taken, though.
According to this Quora answer, the enterprise version of Bitly costs around $995/month. The enterprise version offers you to use your vanity domain like Verizon's vz.to or The New York Times' nyti.ms. Our guide showed you how to do this for free. Other features of the enterprise version include in-depth analytics, better mobile experience, and user management.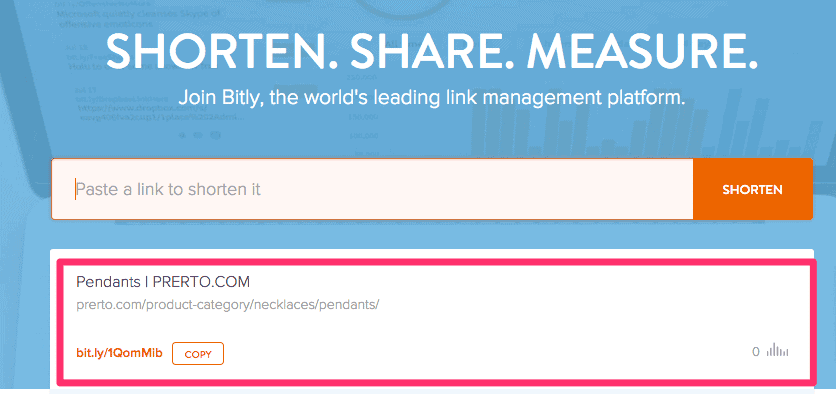 Result: http://bit.ly/1QomMib
A simple shortener that requires no sign-up and allows users to customize the keyword. The service is free to use, but there is no analytics.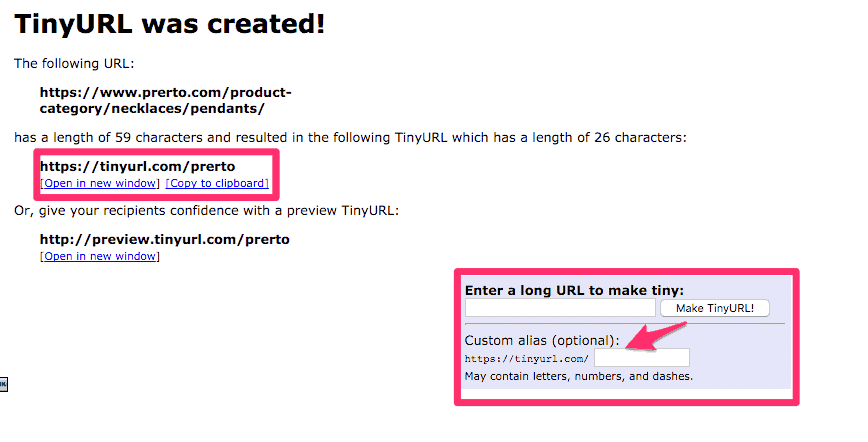 Result: https://tinyurl.com/prerto
Tiny.cc is a popular and free url shortener service that can log basic statistics for each short URL. Tiny.cc also allows you to create a custom URL.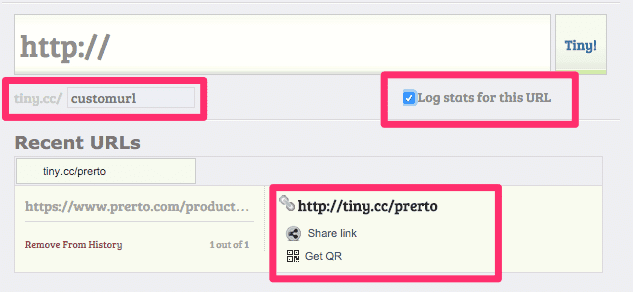 Rebrandly does much more than shorten URLs. Rebrandly is the leader in link branding. It's the most complete and reliable link management platform on the market. Their solution provides the easiest way to create, measure, and manage short URLs with a custom domain name.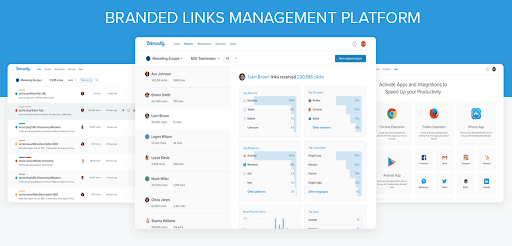 A concise and straightforward URL is.gd also allows you to customize your short URL. No sign up required. You can log statistics from their links.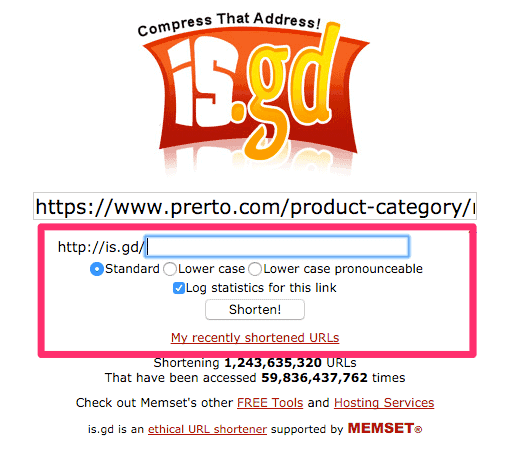 Result: http://is.gd/prerto
Soo.gd is a free and easy to use link shortener that allows you to customize the suffix of the URL. However, there is no analytics.
Result: http://soo.gd/prerto
Hyperlink is a url shortener that allows you to get push notifications when your links are clicked on. It's built for mobile and has both iOS and Android apps, as well as a Chrome extension and a web app. It's free to use and supports unlimited customized short links, editable destination urls, analytics, and live dashboards. It also has a paid version that supports custom branded domains.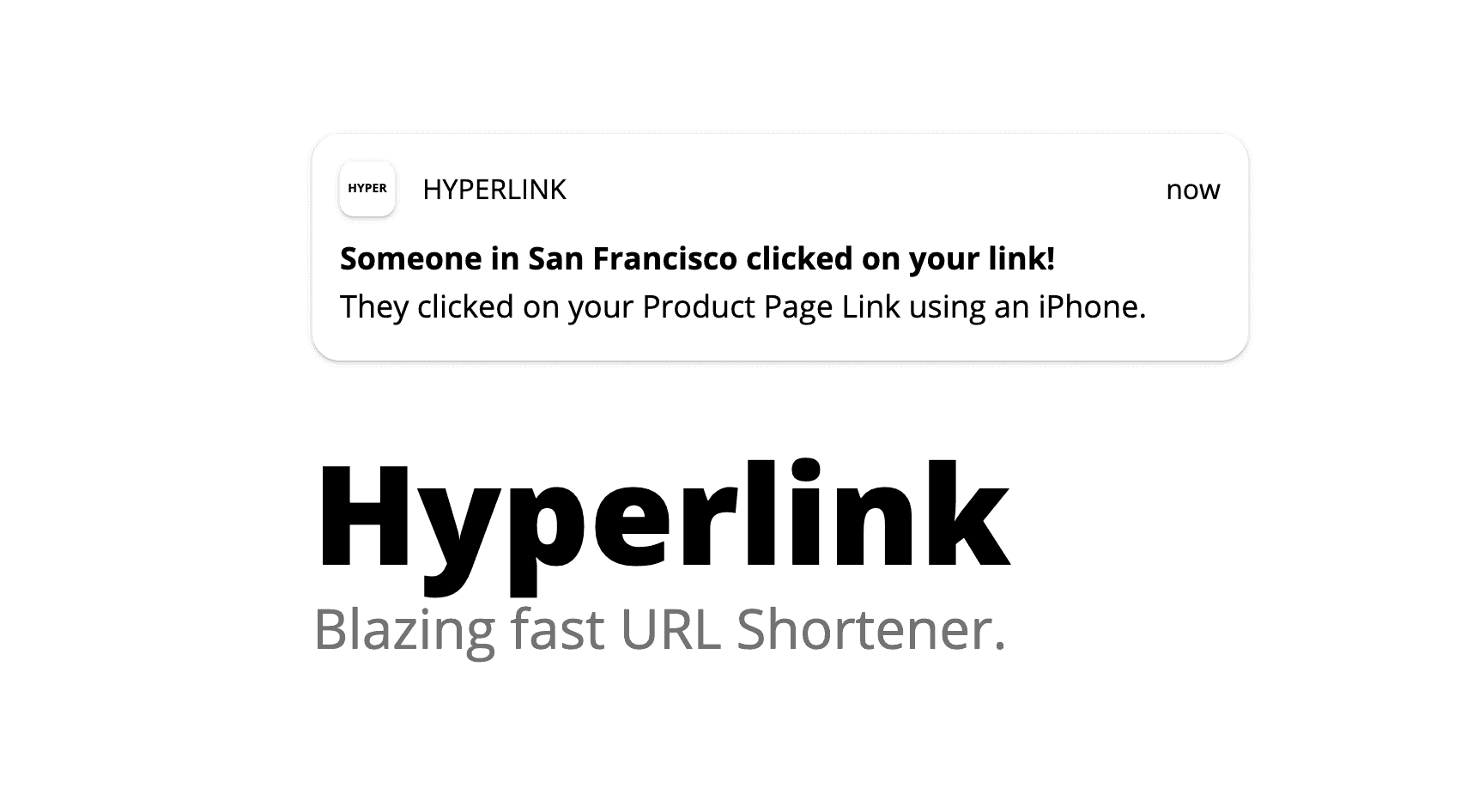 Premium URL Shorteners
I feel any of the previous services do a good enough job but if you're looking for something extra, here are your options.
Clicky.me is integrated with Clicky Web Analytics, giving you a world of analytics that many others don't offer. Clicky.me is designed specifically for sharing links to a website you are tracking with Clicky. You must sign up for Clicky Web Analytics. It requires a paid account too.
BudURL is more for brands and businesses. It offers extensive tracking and managing features in its paid plans that start at $24/mo. However, at $24/mo it also allows you to use a custom domain. Sign up required.