Want a better understanding of today's must-know economic topics?
The Intelligent Economist is here to serve as your reference and roadmap to the field of economics.
Originally a passion project by a former economics student, The Intelligent Economist has rapidly grown over the past 9 years to become a valuable economics resource by millions of people around the world.
With over 6 million visitors in just the last two years and readers from over 238 countries, countless people from all walks of life have used The Intelligent Economist as their guide to a better understanding of economics.
And with overwhelming media recognition and an award from Inomics as a top economics blog, The Intelligent Economist serves as a go-to source for accurate, trusted and well-researched economics info.
Featured In:






Mission
Give back and help others benefit from a free and high-quality education on economics – one that strips away any confusion or complexity so that it can be easily understood by even those with no prior knowledge.
How The Intelligent Economist helps readers accelerate their education
Inside this site, you'll find a wide collection of the most important economic concepts you can use to get ahead – whether that's in the classroom or the real world.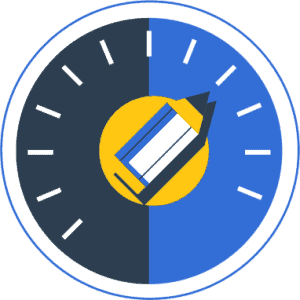 You'll get the tools necessary to build, supplement, or accelerate your understanding and education of economics – whether you have no prior knowledge, you're a student seeking a degree or you're a professional looking who wants an edge in your field.
You'll understand major economic developments and how they impact you as an employee, executive, entrepreneur, and citizen.
And most importantly, you'll empower yourself and your future with a simple and clear understanding of one of the most important fields.
Used by Universities
The Intelligent Economist's content is even regularly used by universities in their curriculum and is recognized as an excellent resource for students.
About The Intelligent Economist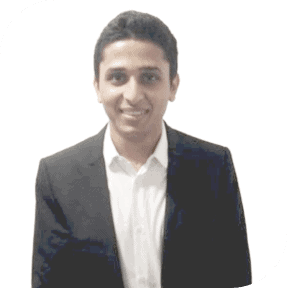 To say I'm passionate about Economics is an understatement. It's one of the most useful topics we can use to understand our world, plan for the future, and make the best decisions possible. Especially when times are volatile and uncertain.
I graduated with a B.A. in Economics from USC in 2013 and then received a certificate in international business from UC Berkeley in 2016. And beyond traditional schooling, I've sought to expand my knowledge and understanding of economics throughout the years in any way I can.
I'm also a member of the Financial Writers Society and I served as their Director of Technology for 2.5 years.
Contact:
You can find me on Twitter or on Linkedin.
I'm determined to provide readers with high-quality articles and an exceptional educational experience. If you think I could be doing better, then I want to hear from you.
You may contact me via email at: prateek@intelligenteconomist.com
This site is ideal for:
Anyone seeking a free (and high-quality) education on important economics topics.
Teachers who want to supplement their material for their class or curriculum.
Students who want an easy-to-understand breakdown of important and complex economics concepts.
Professionals who want to expand and amplify their skill set.
Business Owners Entrepreneurs who want a better understanding of how important economics policies impact them.
Why readers love The Intelligent Economist:
"Hey, I have followed your blog Intelligent Economist for a while already. It has helped me a lot so far for my degree. Thanks a lot!" – Juan A., BSc Econ, Student
I found your website The Intelligent Economist and it's a fantastic resource. I'm citing your article of "market failures" in an essay right now." – Nat S. Victoria University, Student
"I just found your Intelligent Economist blog. I am teaching a course this semester called "Economic Reasoning and Applications," at Rutgers U. We are using Hubbard and O'Brien's Essentials, 6th edition, a mix of micro and macro economics. I'm going to use your blogpost on Price Discrimination. Since it's not covered in the text, I was searching for a quality conversation starter. Thank you in advance for a concise, relevant & instructive blogpost." – Laura S, Teacher
"I found your Intelligent Economist website and appreciate it very much. My focus of study is global development and justice. Your definitions and insights are very helpful. Thank you." – Marchauna R, Field Staff at Cru, Professionals
"I sought you out after reading one of the articles in the Intelligent Economist. Great article that was very informative and easy to grasp coming from an non-financial/economy background" – Paul S., Major Account Executive, Professionals