Listed below are the top 25 Economics Podcasts of 2023. We've been researching and sparking our curiosity since we started the list back in 2016. Since then, our annual catalog has only grown in popularity.
Our list isn't ranked in any particular order. But we've made it easy for you to get an idea for each podcast so you can choose your favorites. We also rarely pay attention to social media rankings or search engine rankings. Instead, we combine our research with reviews from top critics to bring you this selection.
The result? A one-of-a-kind index of carefully chosen content. You'll find some of the much-loved classics as well as exciting new picks.
Economics is a diverse field that touches upon various sciences such as psychology, sociology, politics, finance, and more. You can rest assured that our list reflects this variety. You'll find everything from light-hearted, comedic voices to stimulating debates on topics that range from trade wars, inequality, history, personal development, business, and so much more.
One thing that's certain – each podcast is bound to engage your intellectual curiosity and change the way you understand the world around us.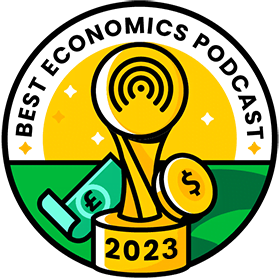 Best Economics Podcasts Of 2023
---
Macro Musings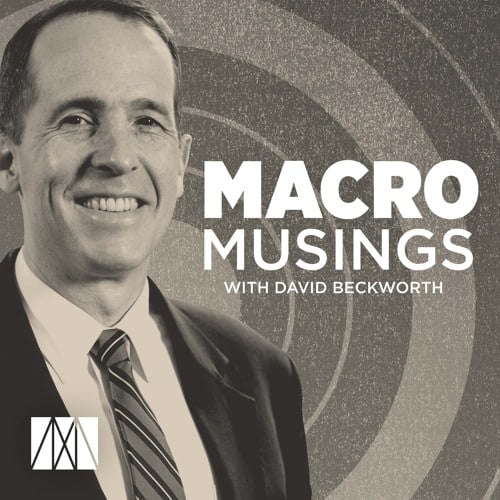 Hosted by David Beckworth of the Mercatus Center – a George Mason University think tank – Macro Musings is a podcast that pulls back the curtain on important macroeconomic issues of the past, present, and future. Economic experts discuss topics like inflation, monetary policy, labor markets, and more – all in the context of real-world events.
---
Conversations with Tyler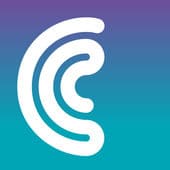 Tyler Cowen, an economics professor at George Mason University, hosts this podcast in collaboration with the Mercatus Center at George Mason University. Discover intellectual, hour-long conversations with some of today's deepest thinkers. A variety of topics about personal development, culture, economics, and the greater world at large come to the forefront every other Wednesday.
---
More or Less: Behind the Stats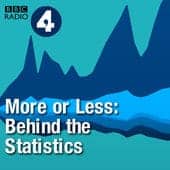 Tim Harford and his team explain – and sometimes debunk – the numbers and statistics used in politics, the news, and throughout everyday life on this weekly podcast from BBC Radio 4. You don't need to have a way with numbers to be a fan. Tim Harford makes statistics easy, interesting, and enjoyable to digest.
---
Your Money Briefing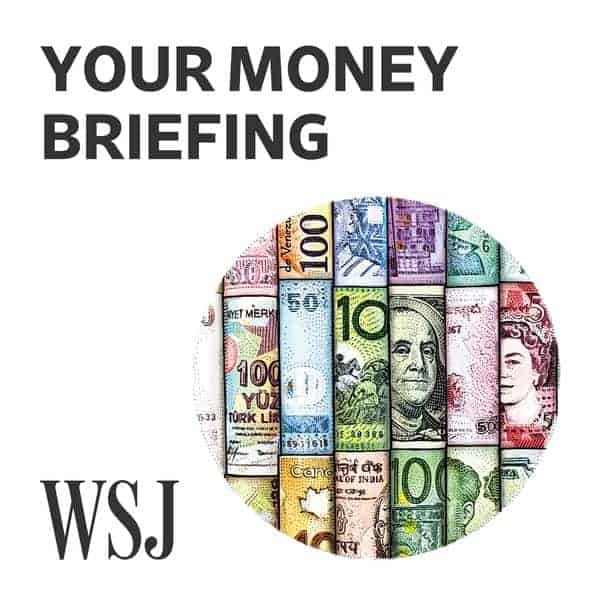 A must-listen for valuable market and money stories from The Wall Street Journal. Journalists from Heard on the Street, the Intelligent Investor, and other popular features share insights on investing, markets, taxes and retirement planning. Everything from guarding investments against inflation to asking for a raise is covered in about 10 minutes or less every weekday.
---
Planet Money
Self-proclaimed "The Economy Explained" this NPR produced podcast takes on money and politics with a creative and entertaining twist. Hot topics like insider trading, taxes, lobbying, and more are all covered in about 6 to 30 minutes. With over 1000 episodes and new ones coming out almost daily, you can be sure you'll get your full economic insight.
---
Who Makes Cents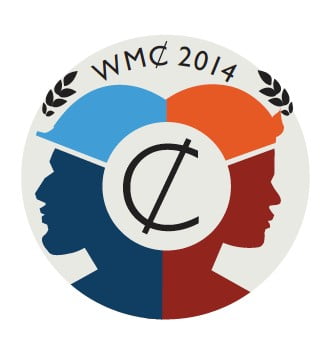 This monthly podcast is devoted to examining the history of capitalism. Jessica Ann Levy – a Postdoctoral Research Associate at the University of Virginia – invites experts that have insight into the forces that have developed capitalism throughout the years. Jessica took over from Alex Beasley and David Stein.
---
Slate Money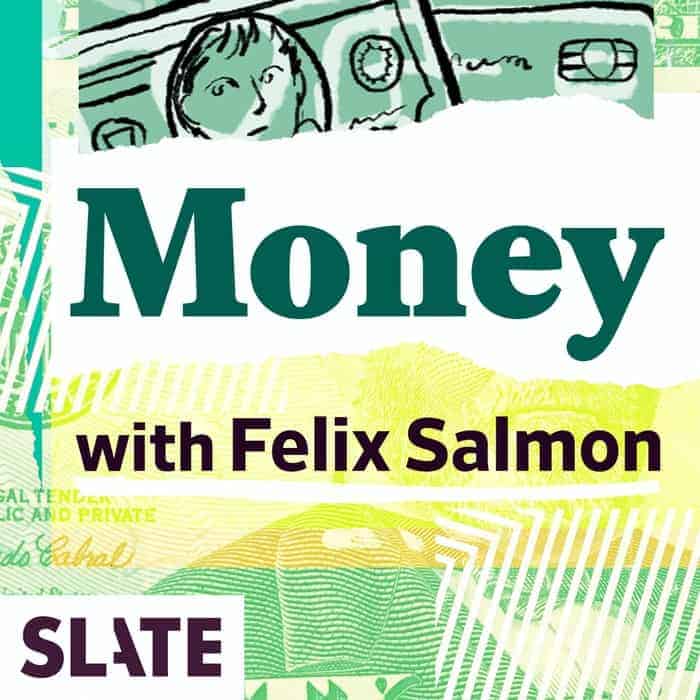 A weekly roundup of the most important stories from the business and finance world. Explore current events with three seasoned financial journalists – Felix Salmon, Emily Peck, and Anna Szymanski. Topics like the pandemic, money laundering, mergers, and the occasional guest speaker contribute to informative episodes worth a listen.
---
IMF Podcasts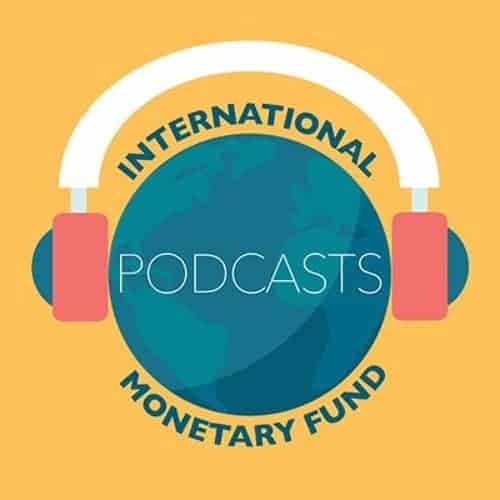 Join a seat at the table with some of the world's most renowned economists by tuning in to IMF Podcasts. The brightest minds in the field of economics and development discuss their latest research along with some of the most compelling global economic trends. Each episode is a dedicated conversation or lecture by experts ranging from Nobel Laureate, Paul Krugman to IMF Managing Director, Kristalina Georgieva.
---
Freakonomics Radio Archive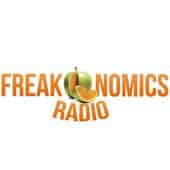 Maybe you've read the acclaimed Freakonomics books, or you haven't even heard of them. Either way, this podcast will challenge the assumptions you hold about the world around you. Host Stephen J. Dubner, co-author of the books, speaks with Nobel laureates and provocateurs, intellectuals, and underachievers to investigate the hidden side of just about everything.
---
Montana Economic Minute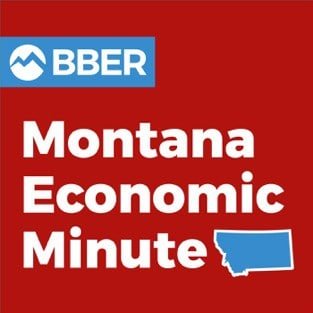 A weekly initiative by The Bureau of Business and Economic Research's School of Business Administration at the University of Montana, this podcast covers a mix of current events and economic trends. Economist and Director of the Bureau of Business and Economic Research, Patrick Barkey, shares a sharp analysis on topics like affordable housing and the 2020 recession.
---
EconTalk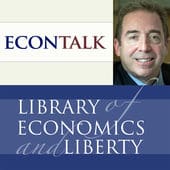 Russell Roberts of Stanford University's Hoover Institution hosts this award-winning weekly podcast that covers a diverse range of economics and intellectual topics. The host's enthusiasm ignites engaging conversations that are bound to spark your curiosity. Episodes typically feature guest speakers ranging from economists, doctors, entrepreneurs, historians, psychologists, and more.
---
The Economics Detective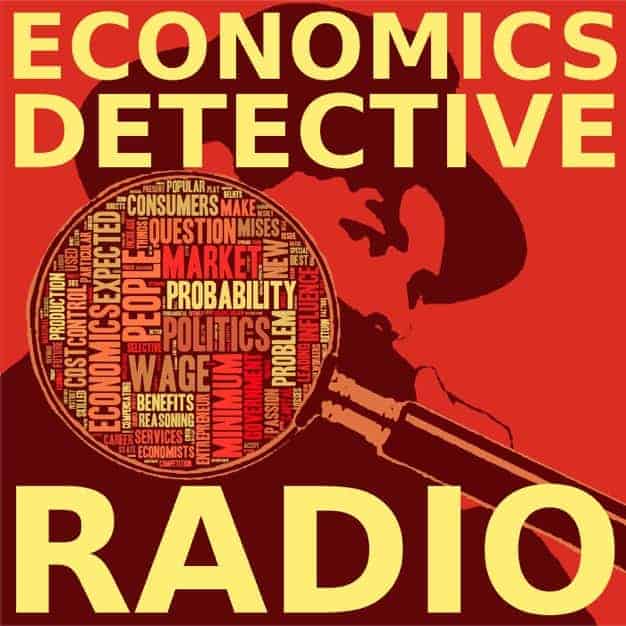 Ph.D. candidate at the economics department at Simon Fraser University, Garrett Petersen, runs this podcast that discusses markets, ideas, institutions, and all things economics. Episodes consist of about hour-long interviews with other economists and intellectuals in the field. Topics like economic theory, the history of thought, money, banking, finance, macroeconomics, public choice, business cycles, health care, education, international trade, and more are major focal points.
---
Economics Update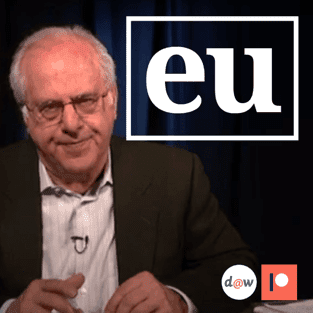 American Marxian economist and Professor Emeritus of Economics at the University of Massachusetts Amherst, Richard David Wolff hosts this weekly podcast. Richard David Wolff tackles complex economic issues and shares his insight on alternative ways to organize markets and government policies.
---
The Money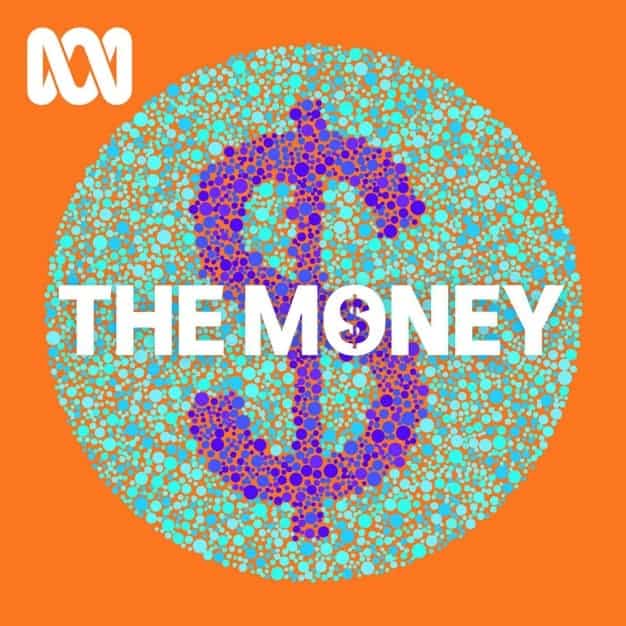 Presented on Australia's ABC national radio and hosted by journalist Richard Aedy, The Money inquires into modern-day Australia and the world through an economic lens. Explore how economics influences the larger world we live in through 30-minute, weekly episodes. Topics range from the 2020 macroeconomic recession to insights on the game of poker.
---
New Books in Economics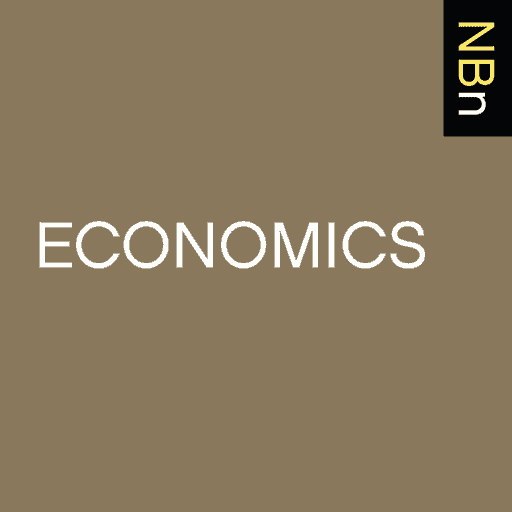 Discover episodes featuring some of the most distinguished names in economics discuss their latest books and research. You'll find there's no shortage of interesting topics and quality guests throughout 300 archived episodes and new weekly releases.
---
Marketplace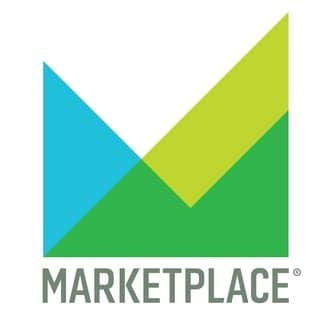 Journalist host Kai Ryssdal and the Marketplace radio team discuss daily business and economic news in a laid-back, easy-to-follow manner. Kai Ryssdal and his industry guests tackle complex issues while leaving out complicated economic jargon. Ideal for the business owner that wants to understand how they might be affected or anyone else looking for an in-depth analysis of the economic world around them.
---
Economics in 10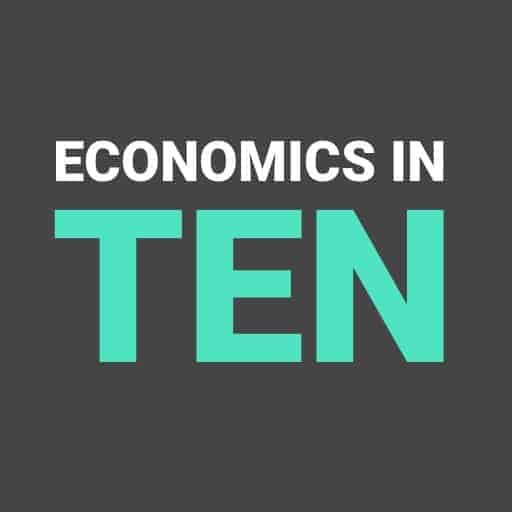 Pete and Gav, your friendly neighborhood economists, explore the lives, times, and ideas of some of the world's greatest economic thinkers. Through 10 different questions, each episode takes a funny, informative approach to demystifying a famous economist. A perfect choice whether you're a student in the field of economics or someone on the hunt for some educational entertainment.
---
Trade Talks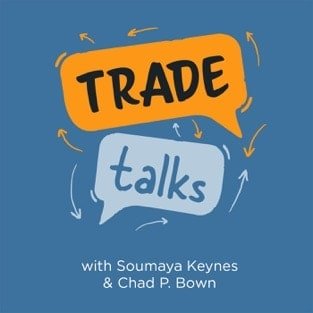 Soumaya Keynes, Trade & Globalization editor for The Economist, and Chad P. Bown, Reginald Jones Senior Fellow at the Peterson Institute for International Economics, co-host a discussion dedicated to the economics and policy of international trade. Trade wars, trade deals, and even historical events are covered with captivating insight by two, self-proclaimed "top trade geeks."
---
The Sound of Economics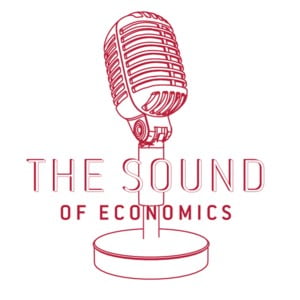 Bruegel, an independent and non-doctrinal think tank based in Brussels, takes on the biggest economic policy debates throughout Europe and the rest of the world in weekly, hour-long episodes. Debates, analyses, and research-based discussions will guide you through some of the most pressing economic topics of this day and age.
---
The Pomp Podcast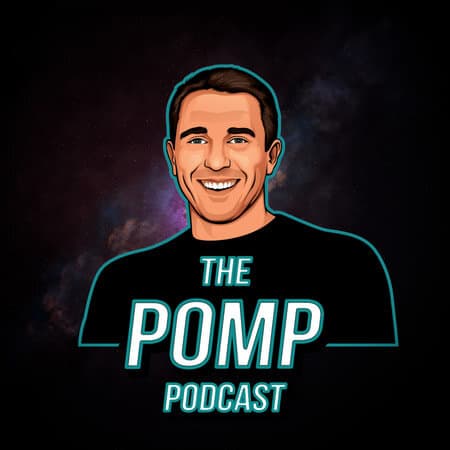 The Pomp Podcast – entrepreneur, investor, and host Anthony "Pomp" Pompliano talks to the most interesting people in business, finance, and crypto. His goal? Find out how investors from the new and old financial system are thinking about digital assets. Topics range from light-hearted discussions with comedians to how industries are adapting to an increasingly digitized economy.
---
Pitchfork Economics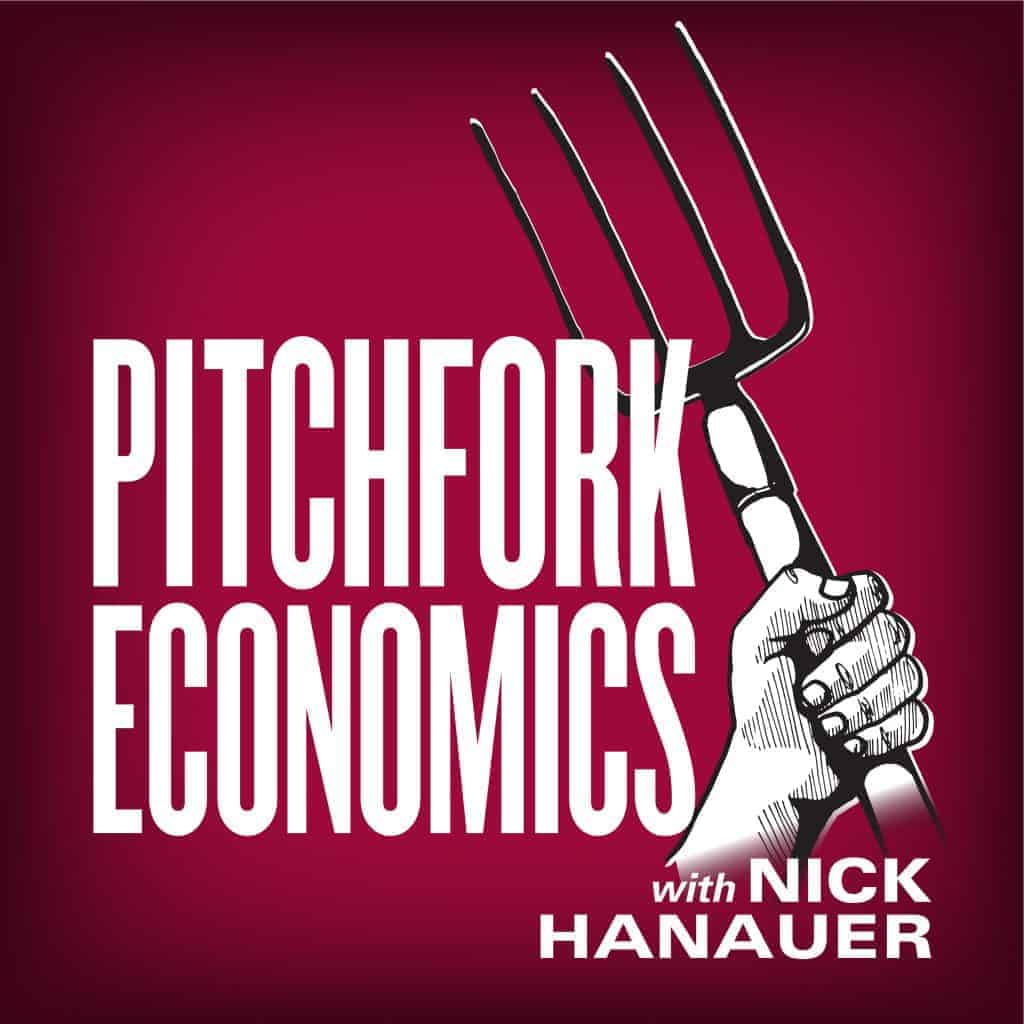 Venture capitalist Nick Hanauer takes a rigorous look into modern-day economic inequality and its inner workings. He invites different political and economic thinkers with each episode to spark the discussion about who gets what and why. These weekly, 30- minute episodes are a valuable resource for anyone trying to understand inequality.
---
M&A Science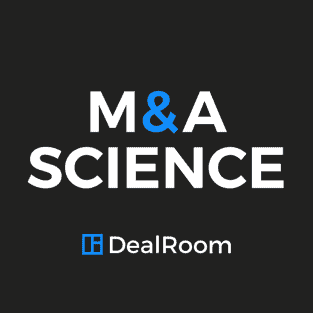 DealRoom, a diligence management and virtual data room platform for complex financial transactions, sponsors this educational podcast devoted to the world of mergers and acquisitions (M&A). DealRoom CEO Kison Patel conducts one-on-one interviews with industry leaders to shed light on the insights and lessons learned. A must-listen for investment bankers, finance professionals, and students.
---
Two Think Minimum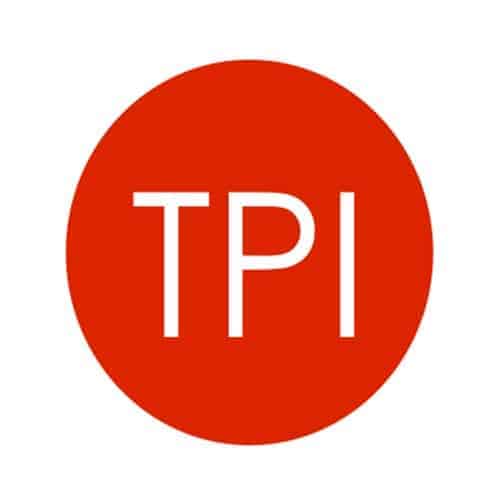 Technology Policy Institute, a Washington D.C. based think tank, addresses the economics of innovation and the regulatory framework surrounding new technological developments . This podcast tackles pressing issues in the worlds of IT, communications, and digital technology through research-backed analysis.
---
VoxTalks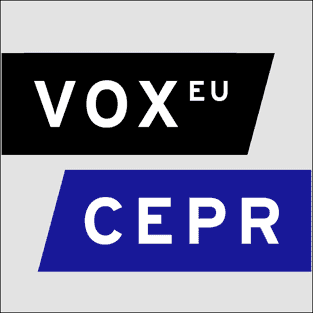 Tim Phillips is a journalist who focuses on business, technology, economics, and innovation. He presents groundbreaking new research, commentary, and economic policy ideas through interviews with some of the world's leading economists. These weekly, compact episodes are usually 30 minutes or less – making them ideal for commuters aching for some thought-provoking content.
---
The Demand Side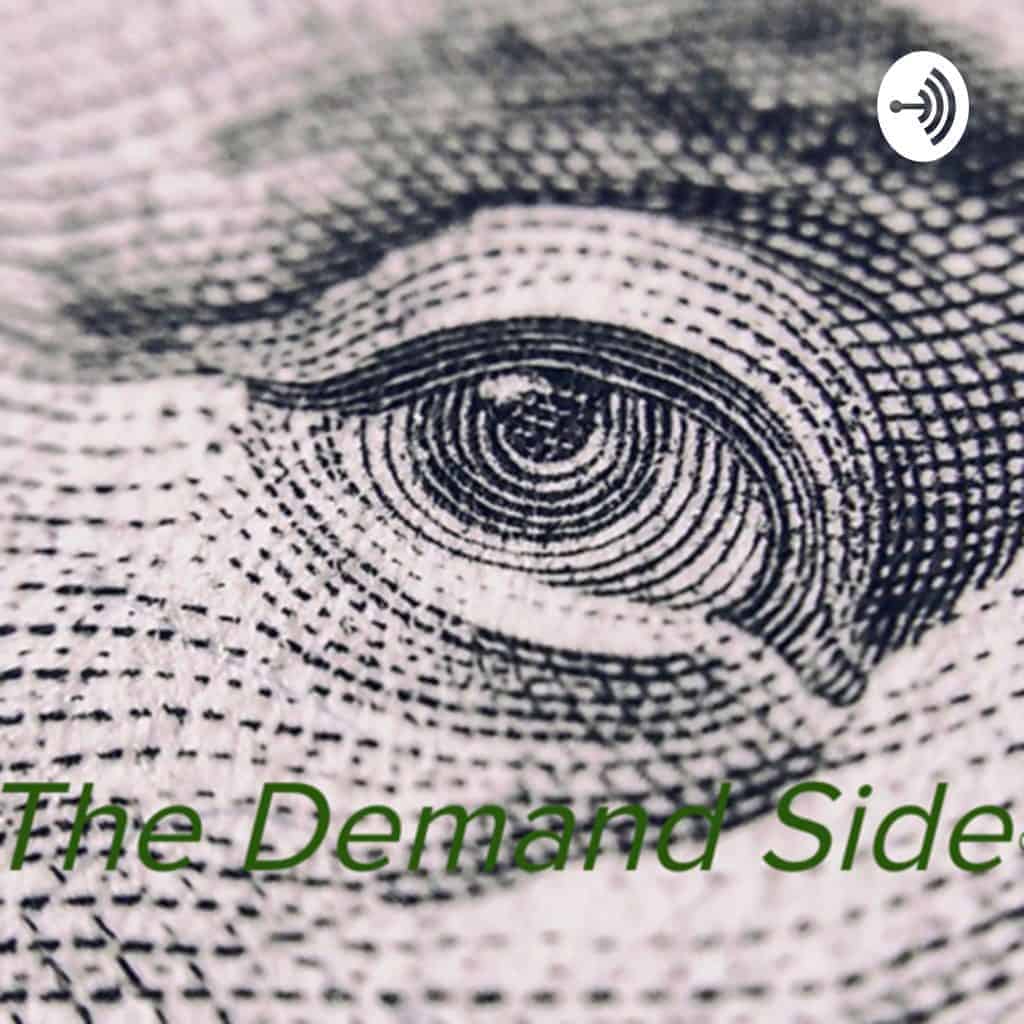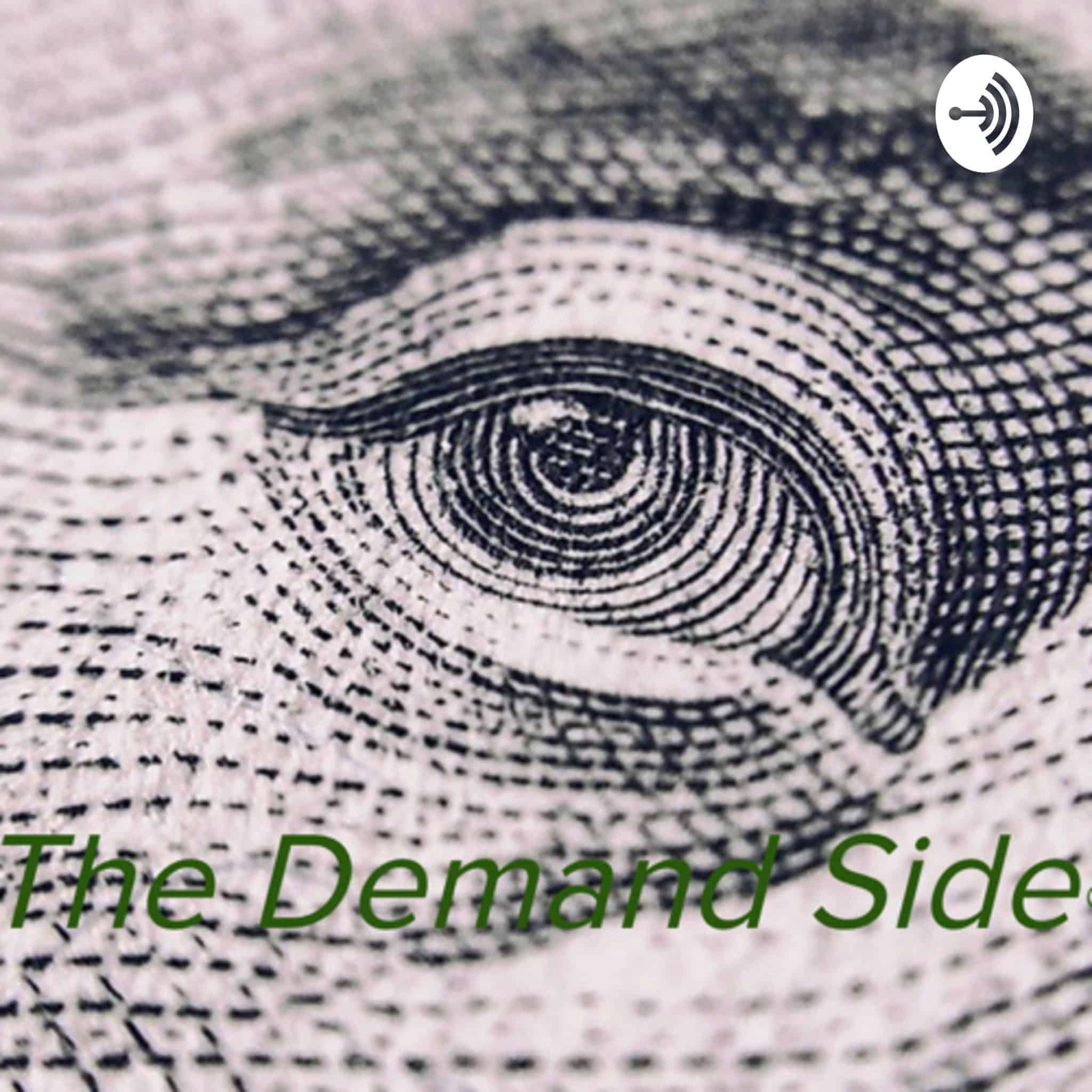 Washington D.C. economist and author of the popular political economy blog The Demand Side, Edward Brown collaborates with the field's most seasoned scholars to discuss the most compelling economic issues of our day. While only at ten episodes, this podcast has enough food for thought to make it on our list.
---
Similar Posts: