Top 100 Economics Blogs of 2016
If you're looking for practical, insightful and educational economics blogs, you've come to the right place. Here are the 100 best economics blogs online, listed in no particular order. Today, as you know, there's no shortage of high-quality economics blogs on the web. But we decided to separate the wheat from the chaff and give you the absolute cream of the crop. Whether you're new to economics, or have an interest in a range of economics topics like microeconomics and macroeconomics, or simply want to keep up with global economics, these economics blogs give you the rundown, insights and explanations you need to get a good understanding of economics.
Update (05/31/2016): The criteria for the blogs in the list included consistent publishing frequency, i.e. the authors should have posted at least once a month so far in the year, popularity of blogs (partly based on blogroll links), size of readership (available social media data) and previous awards won. I have tried to include blogs of all sizes and topics to create a well-balanced list ranging from healthcare to financial economics.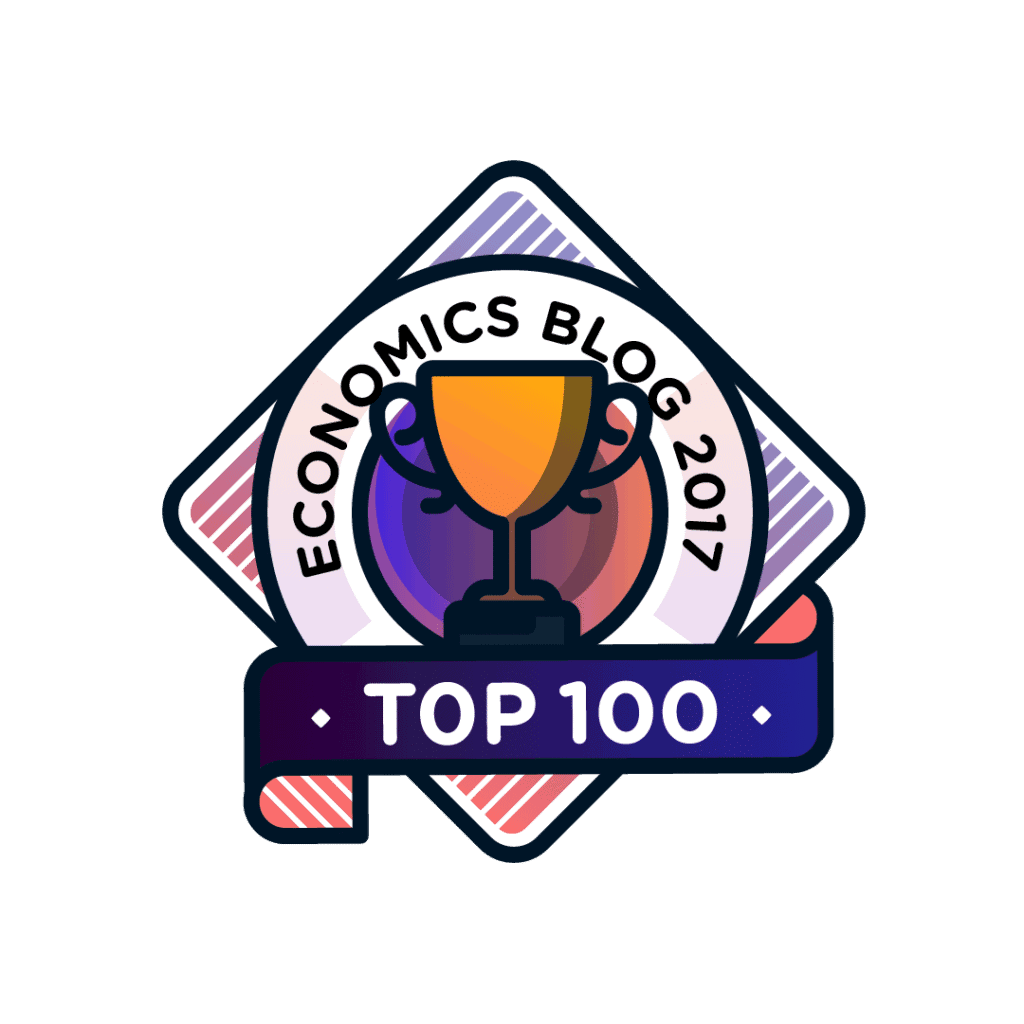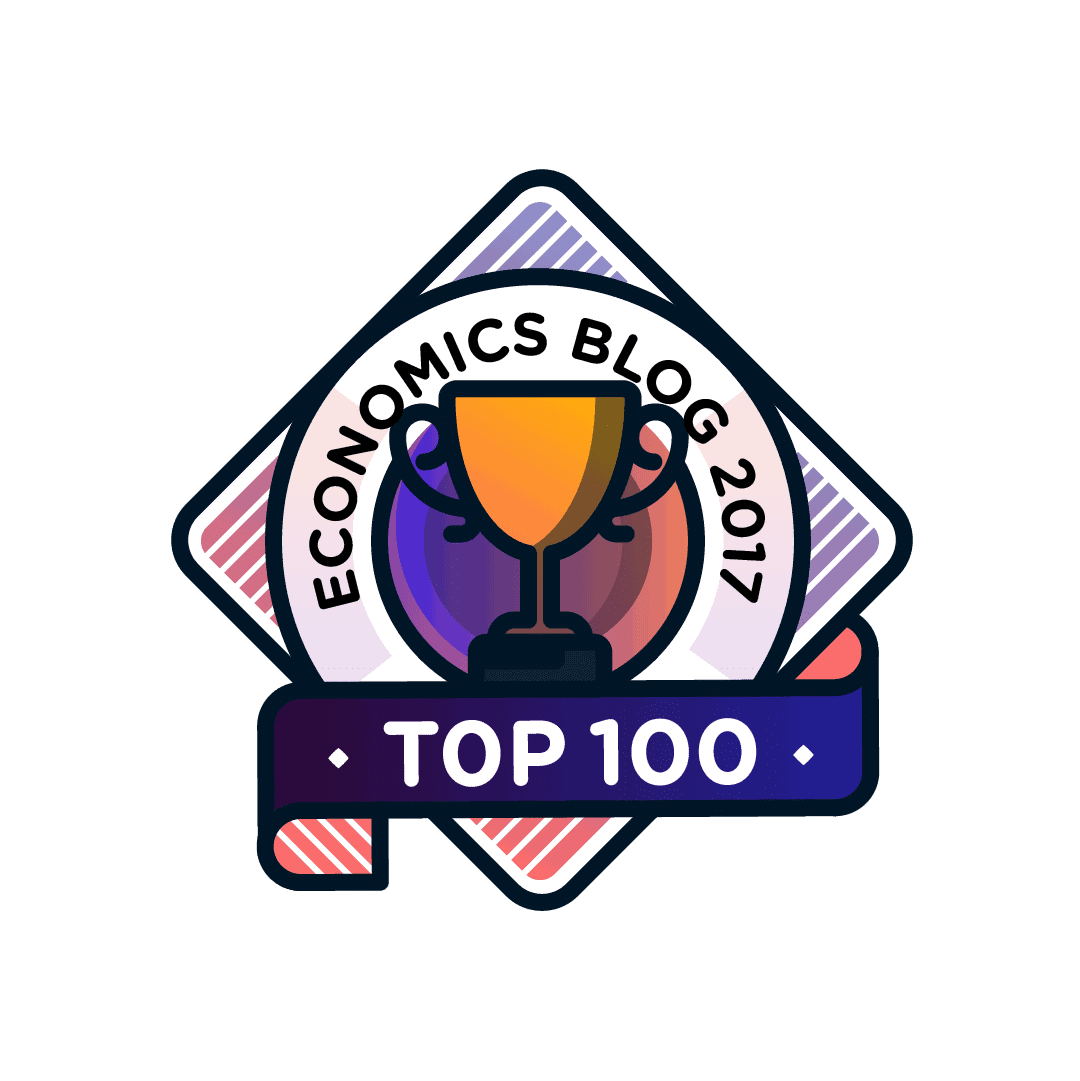 GENERAL ECONOMICS BLOGS
We didn't categorize these economics blogs since they focus on a variety of topics. Browsing these sites regularly is a great way to start understanding economics or even to keep up with current economic events.
MARGINAL REVOLUTION

Marginal Revolutions is currently one of the most popular economics blogs. It is written by Tyler Cowen and Alex Tabarrok, both of whom are professors at George Mason University. In addition to a daily roundup of interesting links, the blog features some of the best economics debates on the web.
Pro Tip: This is an unmissable blog for anyone interested in real world implications of economics.
---
ROBERT REICH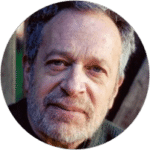 Robert Reich is the former secretary of labor for the Clinton administration. He's currently Chancellor's Professor of Public Policy at the U.C. at Berkeley. His blogging style is thought-provoking, direct and understandable.
---
MISH TALK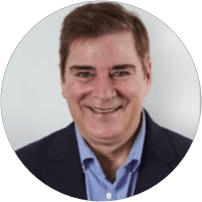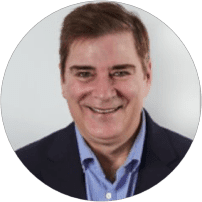 This highly praised global economics blog is written by Mike "Mish" Shedlock, an investment advisor. Mike provides profound comments on macroeconomic trends around the world, which makes this a must read blog.
---
THE UNDERCOVER ECONOMIST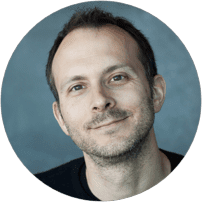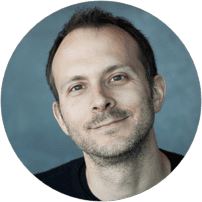 The Undercover Economist blog is a Saturday column written by Tim Harford, based on his best selling book the Undercover Economist. Tim very effectively breaks down complex economics concepts to explain "everyday economic ideas around us".
---
CAFE HAYEK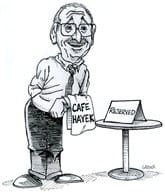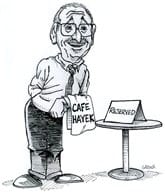 Cafe Hayek is a very popular economics blog by Professor Don Boudreaux (George Mason University) and Russ Roberts (Research Fellow at Stanford University). They argue against a Keynesian view of economics in today's issues and governmental systems.
---
ECONLOG

EconLog is a daily blog of The Library of Economics and Liberty. Written by Bryan Caplan, David Henderson, Alberto Mingardi, Scott Sumner, and guest bloggers, the bloggers apply economics to a variety of topics from politics and finance, to history and pop-culture.
---
THE ANGRY BEAR

The Angry Bear blog is a very popular multi-author blog. This left-leaning blog provides incisive commentary on U.S./Economics, law and politics.
---
TRUTH ON THE MARKET


The Truth on the Market blog was formed by a group of law professors and economists. They supply interesting commentary on the business law area using current news issues. They cover the impact of topics like antitrust, industrial organization from a legal and economic perspective.
---
CONVERSABLE ECONOMIST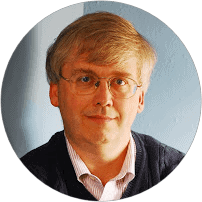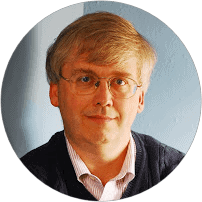 Conversable Economist is an economics blog by Timothy Taylor, who is the author of several economics books. Timothy goes deep into details about a range of topics, backing his arguments up with statistics and data.
---
BRADLEY HANSEN'S BLOG


Bradley Hansen is a Professor of Economics at the University of Mary Washington. He supplies commentary on economics, history, law amongst other things that interest him. His posts on economic history are particularly fascinating to read.
---
MANAGERIAL ECON

Managerial Econ is hosted by a group of economists who have written a managerial economics book together called Managerial Economics. This blog add an economic analysis to quirky topical news like why uber drivers are more efficient than taxi drivers.
---
CHRIS BLATTMAN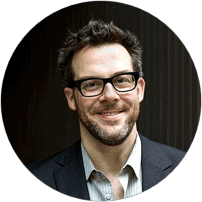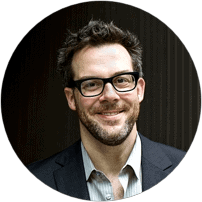 Chris Blattman is an Associate Professor at Columbia University. Through his blog, Chris explores statistics and cultural trends to examine poverty and political participation. His weekly links capture some of the best content on the web.
---
THE DANGEROUS ECONOMIST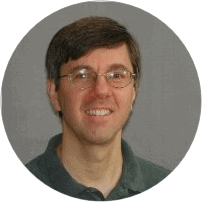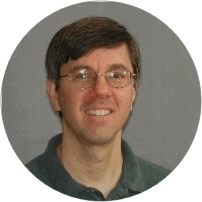 Cyril Morong, who teaches economics at San Antonio College, is the Dangerous Economist. Cyril picks up on some very interesting articles in the news with his own comments. This blog is very easy to read and great for people wanting to see how economic principles appear in everyday news.
---
CHEAP TALK

Written by two professors at Northwestern University, Jeff Ely and Sandeep Baliga, this blog mostly discusses economic and political issues and other interests of the writers. The posts are interesting to read because they cover very unique everyday topics.
---
A FINE THEOREM
This blog summarizes recent economic research done by Assistant Professor Kevin Bryan (University of Toronto). Since his field of research tends to focus on innovation, micro theory, and methodology, this is reflected in post topics, which are fairly easy to understand.
---
ECONOMICS ONE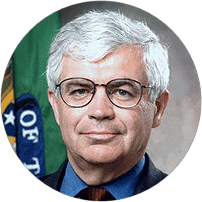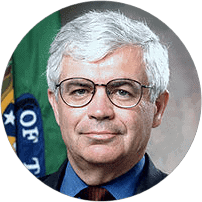 Professor John Taylor (Stanford University) blogs at Economics One, a blog suited fr more experienced economists. Here, he analyzes and gives astute commentary on mostly current macroeconomic issues.
---
THE BASELINE SCENARIO

The Baseline Scenario is a blog created after the financial crisis in 2007-2008 by Professors Simon Johnson (MIT Sloan) and James Kwak (University of Connecticut School of Law). The blog examins issues that plague the global economy.
---
ECONOMISTS DO IT WITH MODELS

This site was started by Jodi Beggs, currently a lecturer at Northeastern University who has made many advancements for Economics in pop culture (like economics lessons in The Simpsons). Her posts appeal to a wider audience with easy to understand narratives, humor and wit.
---
GREG MANKIW'S BLOG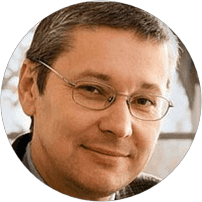 This is one of the most popular economics blogs amongst students. The author Greg Mankiw, a Professor of Economics at Harvard University, has created some unique content like a principles of economics rap and animated video. His advice for student is extremely relevant for anyone studying economics.
---
DANI RODRIK'S WEBLOG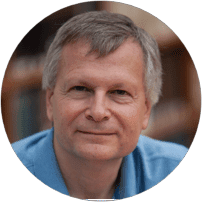 Dani Rodrik's weblog is authored by economist and Professor Dani Rodrik (Harvard Kennedy School). His blog looks thoroughly at the underlying issues of global development.
---
THE EVERYDAY ECONOMIST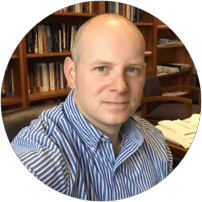 The Everyday Economist is a blog written by Josh Hendrickson, an Assistant Professor of Economics at the University of Mississippi. Josh's flair for simple and readable writing on current economics issues makes this one of the best economics blogs for beginners.
---
BARTER IS EVIL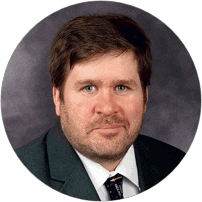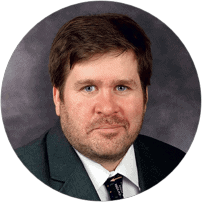 Barter is Evil is an economics blog where the author, Professor David Flynn (University of North Dakota) encourages the exchange of ideas on economics, economic history and statistics. His blog places an emphasis on the North Dakota economy, which provides us with great insight on the impact of the oil industry boom there.
---
DANNY QUAH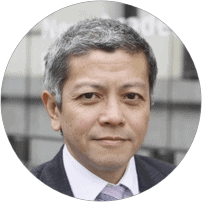 Danny Quah's personal blog chronicles the shift in the global economy towards the east, particularly China. Quah is a Professor of Economics and International Development at the London School of Economics. Despite Danny's fame for his research techniques and analysis, his writing style is easy to comprehend.
---
ANTONIO FATAS ON THE GLOBAL ECONOMY
Antonio Fatas is a Professor of Economics at INSEAD. Antonio highlights important economic data coming out central banks and analyzes the implications for us in a way that is readable by economists and non-economists.
---
ECONOMIC INSTITUTION BLOGS
The following economics blogs have been created by a variety of intuitions, most of which are governmental or research focussed.
---
LIBERTY STREET ECONOMICS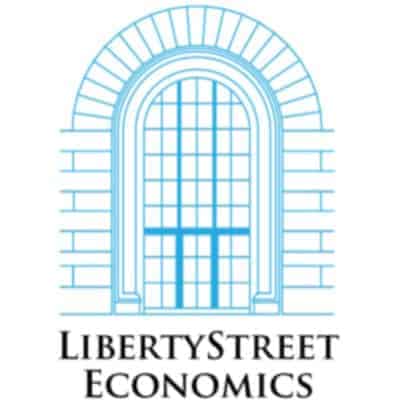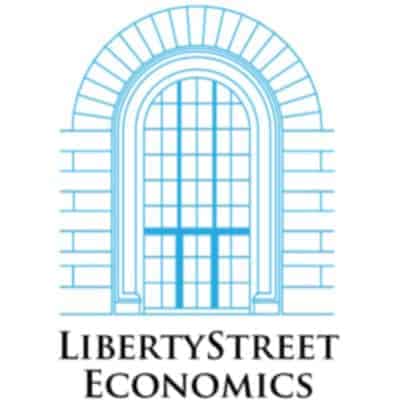 Liberty Street Economics, is an economics blog that is hosted by the New York Federal Reserve, features insight and analysis from economists on economics research and public policy. The blog posts are largely data driven explanations of the current economy and economic news.
---
MISES WIRE


The Mises Wire is a blog publication by the Mises Instituion which promotes teaching and research in the Austrian school of economics. The posts apply Austrian economic theory on current or historical events.
---
CEPR BLOG

The CEPR Blog is an American based blog about the latest briefings and activities at the Center for Economic and Policy Research. The Center for Economic and Policy Research (CEPR) promotes discussion on important economic and social issues in an accurate and understandable manner. This blog is great for people looking to stay informed about the American economy.
---
MACROBLOG


The macroblog is hosted by the Federal Reserve Bank of Atlanta and is authored by Dave Atlig and other economists from the Atlanta Fed. The Atlanta Fed's macroblog gives its opinions on economic topics such as monetary policy, macroeconomic developments and financial issues.
---
EQUITABLOG


The Equitablog is published by the Washington Center for Equitable Growth, a research and grantmaking organization founded to understand how structural changes in the U.S. economy affect economic growth. The Equitablog posts about economic growth and equity in the United States, including must read links from around the web.
---
VOX EU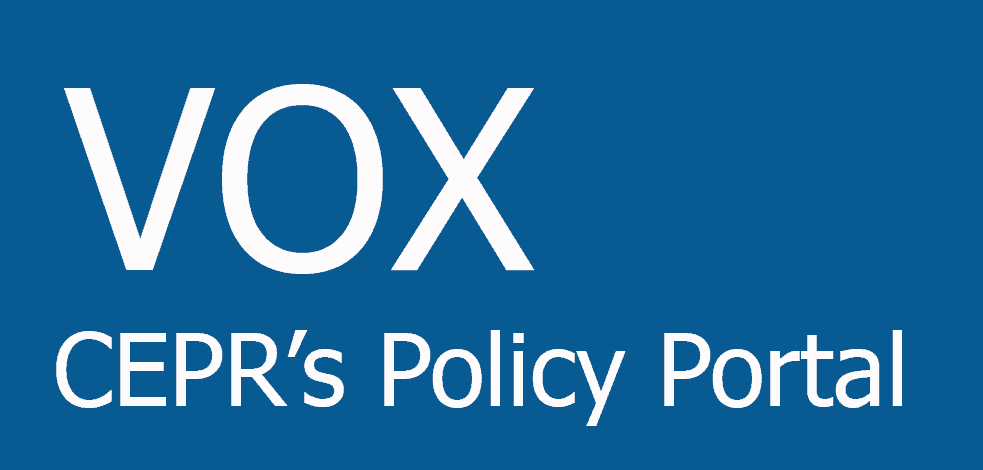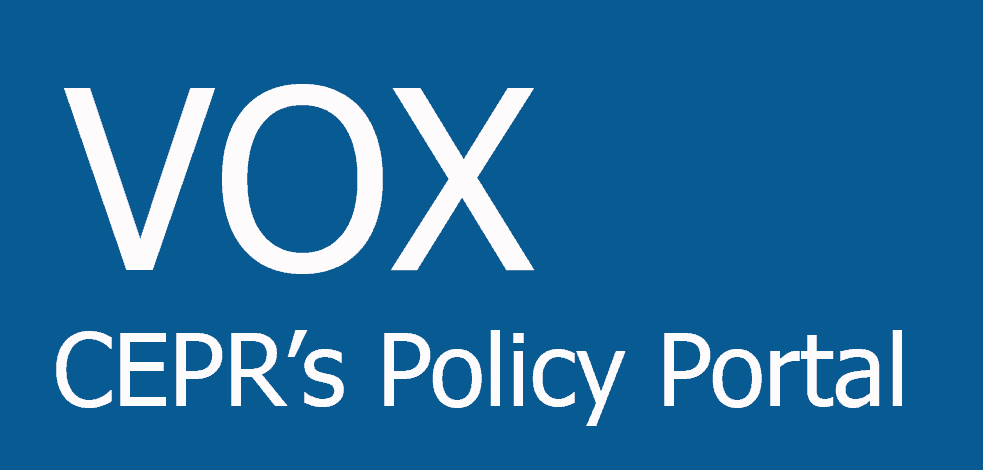 VOX is an awesome blog created by the The Centre for Economic Policy Research, which promotes research excellence and policy relevance in European economics. It covers a diverse range of research based analyses on policy and economic issues. The content can appeal to a diverse audience of economic students to professional economists.
---
MULTIPLIER EFFECT


Multiplier Effect is the blog of The Levy Economics Institute of Bard College, an economics research organization. The posts focus on economic policy in the United States and the rest of the world, prompting a reasoned discussion on current issues.
---
MICROECONOMIC INSIGHTS


The Microeconomic Insights blog posts summaries of high quality microeconomic research to inform its audience about global microeconomic issues. Its topics cover all areas of microeconomics, including development, health economics, environmental economics and international trade.
---
BEN BERNANKE'S BLOG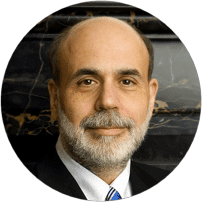 Ben Bernanke is an American economist at the Brookings Institution who served two terms as chairman of the Federal Reserve from 2006 to 2014. Mr. Bernanke oversaw the Federal Reserve's response to the 2007-2008 financial crisis. His blog covers his thoughts on Federal Reserve policy, China's economy and European economic policy.
---
NEIGHBORHOOD EFFECTS
Neighborhood Effects is a blog hosted by the Mercatus Center at George Mason University. It originally focussed on the economics of small communities and neighborhoods, but now has expanded to a wider range of topics that affect global as well as local neighborhoods.
---
MACROECONOMIC BLOGS
The macroeconomics blogs are more focussed on the U.S. economy as a whole, but sometimes overlap with other branches of economics. The posts tend to focus on important economic indicators like GDP, interest rates and unemployment rates.
THE BIG PICTURE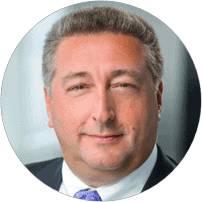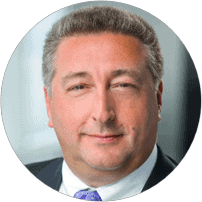 The Big Picture, an excellent blog that looks at macroeconomic issues, is written by Barry L. Ritholtz. Barry is the founder of Ritholtz Wealth Management. The Big Picture breaks down and explains the latest economic news in great detail.
---
CALCULATED RISK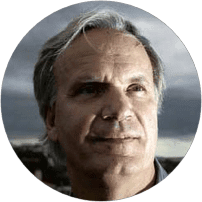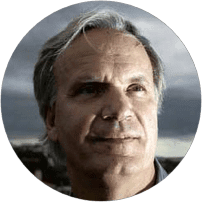 Bill McBride is the author of Calculated Risk, a highly influential blog about the U.S. housing market. Most posts relate to macroeconomic trends in the U.S. economy. Bill frequently posts a weekly round up of events and analysis of economic data.
---
ECONOMIST'S VIEW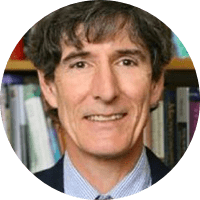 Mark Thoma, a Professor of Economics at the University of Oregon, writes about macroeconomics on the Economist's View. He posts a daily round up of interesting blogs links, while sometimes writing his own detailed analysis in longer posts.
---
GRASPING REALITY WITH THE INVISIBLE HAND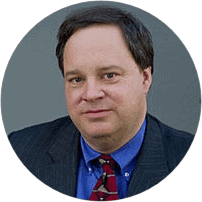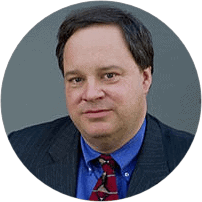 J. Bradford DeLong was one of the first of the first economics bloggers and his continues to reflect that with a large number of links. DeLong is a Professor of Economics at U.C. Berkeley. His well thought out insights on macroeconomic issues makes this a must-read blog
---
CAPITAL MARKETS & ECONOMIC ANALYSIS

Capital Markets & Economic Analysis is written by Peter Richardson who has over 40 years experience as an economist. He routinely blogs about commodities like oil and gold and indicators like the stock market combined with clever insights makes this a high quality blog.
---
THE MONEY ILLUSION

The Money Illusion is a highly regarded economics blog by Scott Sumner, who directs the Program on Monetary Policy at the Mercatus Center. Through his blog, he popularized the idea of targeting the Nominal GDP, an idea which was later endorsed by the Federal Reserve.
---
ON THE ECONOMY


On the Economy is an economics blog created by Jared Bernstein, the former Chief Economist to former Vice President Joe Biden. He applies his expertise and experience of U.S. macroeconomic policy to distill the implications of important economic indicators and economic policies on his blog.
---
LONG AND VARIABLE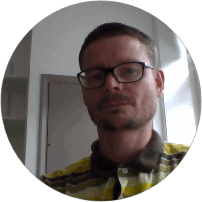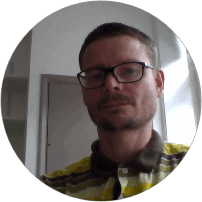 Long and Variable is an economics blog about monetary policy and public policy. The blog is authored by Tony Yates who is a Professor of Economics at the University of Birmingham. The posts are quite long and detailed. A must read for those looking to become knowledgeable about global monetary policy.
---
CONFESSIONS OF A SUPPLY-SIDE LIBERAL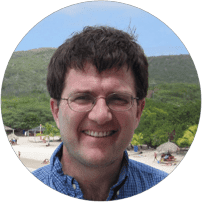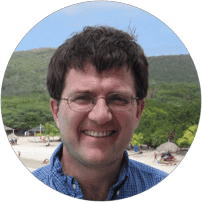 Confessions of a Supply-Side Liberal was created by Miles Kimball, who holds the Eaton Chair in Economics at the University of Colorado Boulder and is Emeritus Professor of Economics and Survey Research of the University of Michigan. His core topics apply supply side solutions to macroeconomic issues and monetary policy. His arguments are well written and thoroughly researched. Despite "liberal" in his blog title, Miles' views don't line up with one single political party.
---
MAINLY MACRO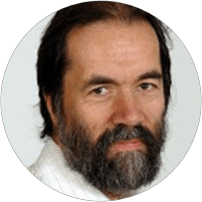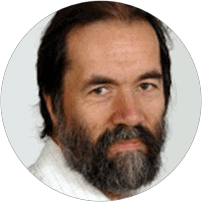 Mainly Macro is a near daily commentary by Simon Wren-Lewis who is a Professor of Economic Policy at the Blavatnik School of Government, Oxford University. Mainly Macro revolves around global macroeconomic issues. His excellent writing style and explanation appeals to economists and non-economists.
---
MACROMANIA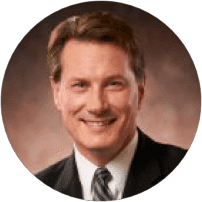 David Andolfatto who is Vice President of the St. Louis Fed, created MacroMania as a resource for people wanting a better understanding the Fed's macroeconomic policy. His commentary is incisive and thorough, particularly his thoughts on Bitcoin and blockchain technology.
---
THE SLACK WIRE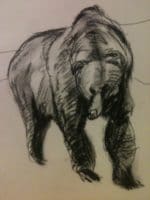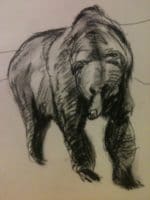 Josh Mason, an Assistant Professor of Economics at City University of New York, blogs at The Slack Wire. This economics blog primarily revolves around macroeconomics issues and economic history, which Josh captures extremely well. He does an excellent job of analyzing economic news.
---
NEW MONETARIST ECONOMICS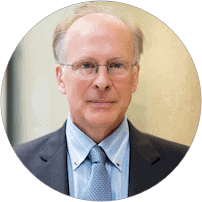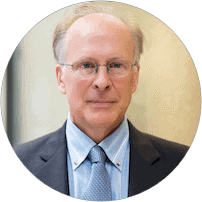 Stephen Williamson, Vice President of the St. Louis Fed, guides his readers through a very in-depth view of current monetary policy and macroeconomics. This blog is recommended for people with extensive prior knowledge in economics and math.
---
ROGER FARMER'S ECONOMIC WINDOW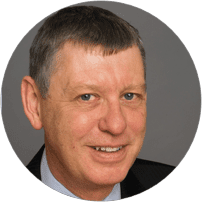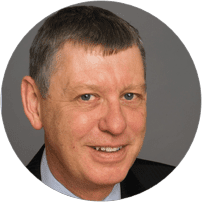 Roger Farmer is a Distinguished Professor of Economics at UCLA. He is also a world leading economist and former Senior Houblon-Norman Fellow at the Bank of England. His blog is filled with commentary on Federal Reserve policy and other macroeconomic topics. His views are a self-described "blend of Keynesian and classical ideas."
---
MACRO MUSINGS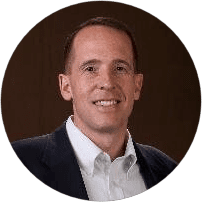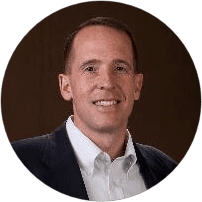 This macroeconomics centered blog is authored by David Beckworth, a senior research fellow in the Program on Monetary Policy at the Mercatus Center of George Mason University. David has also launched an awesome podcast that features well-known economists, many of whom are featured on this list. Macro Musings highlights is a great place to start to learn about specific economic events.
---
ALPHA.SOURCES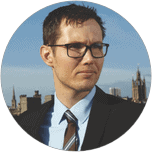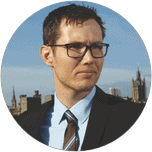 Claus Vistesen, who is Chief Eurozone Economist for Pantheon Macroeconomics, is the author of Alpha.Sources. This is an economics and finance blog that goes into great detail of explaining the implications of current events and macroeconomic issues.
---
BILL MITCHELL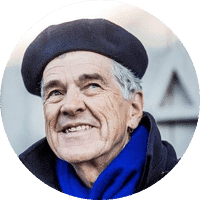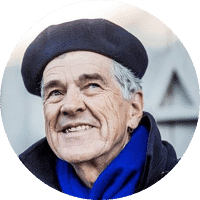 Bill Mitchell is the author of his self-titled Macroeconomics focussed blog. Bill is a Professor in Economics at the University of Newcastle, NSW, Australia. His blog discusses modern monetary theory in global economics
---
TRUE ECONOMICS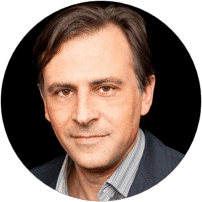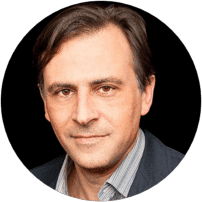 Constantin Gurdgiev, a Russian economist based in Dublin, is the creator of True Economics. His blog covers economic ideas and analysis on current news stories and global economic events. Given the level of detail, this blog is more suited for people familiar with intermediate macroeconomic concepts.
---
IN THE LONG RUN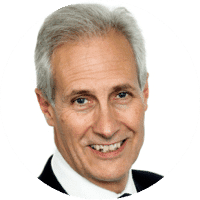 In the Long Run is a blog by Colin Lloyd, who has worked as a broker and asset manager in many financial markets for decades. He uses the blog to "provide longer term macroeconomic commentary and guidance for financial market investors".
---
OWENZIDAR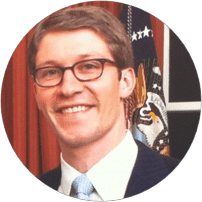 Oweznzidar is the personal blog of Owen Zidar, an Assistant Professor of Economics at the University of Chicago and a Faculty Research Fellow at National Bureau of Economic Research (NBER). Like his field of research, he often blogs about fiscal policy issues and the economic impact of tax policies.
---
GROWTH ECON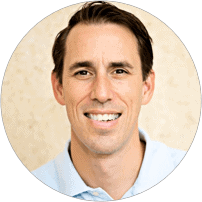 Growth Econ is a blog by Dietrich Vollrath, an Associate Professor of Economics at the University of Houston. It serves as a well-written take on various macroeconomic issues. This blog is better suited to people with a strong economics background.
---
THE GRUMPY ECONOMIST
John Cochrane, Senior Fellow of the Hoover Institution at Stanford, is The Grumpy Economist. John is also an adjunct scholar of the Cato Institute. On this blog, he provides detailed commentary backed with data and exceptional reasoning on current economic news, finance and policy policy.
---
ECONBROWSER
EconBrowser is a blog that provides an analysis of current economic data, issues and macroeconomic policy. It is written by Professor James Hamilton (University of California, San Diego) and Professor Menzie Chinn (University of Wisconsin, Madison).
---
QUANTITATIVE EASE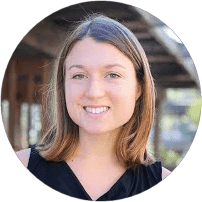 Professor Carola Binder of Haverford College shares her detailed and technical analysis of U.S. monetary policy, inflation and economic history at Quantitative Ease. Her commentary is spot on and well reasoned.
MICROECONOMICS BLOG
The microeconomics blogs are largely centered on the study of individuals and firms. The posts tend to discuss the impact of economic policies on individuals and firms, and market failures.
SUPPLY AND DEMAND (IN THAT ORDER)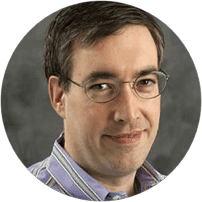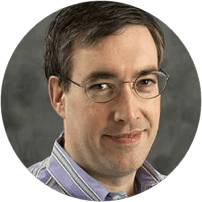 The Supply and Demand (in that order) blog by Professor Casey Mulligan (University of Chicago) examines various economic issues like fiscal policy, labor economics, and industrial organization using basic economic tools. The blog has pivoted to cover more health economics lately.
---
SUB-FIELD ECONOMIC BLOGS
The following blogs tend to discuss specific disciplines within the field of economics like healthcare economics, environmental economics and more.
HEALTHCARE ECONOMIST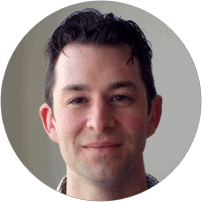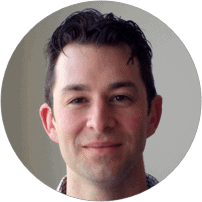 Healthcare Economist was created by Jason Shafrin, a Senior Research Economist at Precision Health Economics. His blog is filled with unbiased and research driven critiques of today's healthcare issues like value-based purchasing, the health insurance market, and Medicare policy research, which sometimes is hard to find given the political divide in American healthcare.
---
DR. HOUSING BUBBLE


Dr. Housing Bubble's mission is "to provide a candid account of what is going on in today's housing market." The anonymous author focusses on Southern California's housing market. This is a very insightful and quite easy to follow.
---
ENVIRONMENTAL ECONOMICS


Environmental Economics is a blog intended for a wide audience and approaches its arguments with an easy to understand writing style. The blog is co-authored by Tim Haab who is a Professor in the Department of Agricultural, Environmental and Development Economics at The Ohio State University and John Whitehead who is a professor in the Department of Economics at Appalachian State University.
---
PETER GORDON'S BLOG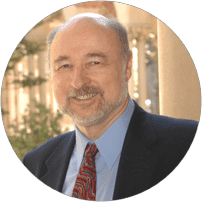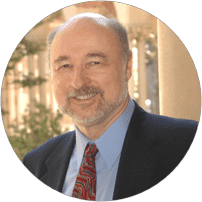 Peter Gordon is a Professor Emeritus in the University of Southern California's Sol Price School of Public Policy. His research interests include applied urban economics. Through this blog he dissects the economic effects of infrastructure investments or natural calamities.
---
THE INCIDENTAL ECONOMIST


With the strength of over half a dozen regular contributors, who are economics professors and researchers, The Incidental Economist is one of the most formidable health economics blogs. They blog about the U.S. health care system, the impact of healthcare policy, how it works and how it can be improved.
---
THE ACADEMIC HEALTH ECONOMISTS' BLOG


With over half a dozen economists and researchers, the quality of posts at The Academic Health Economists' Blog on health economics is outstanding. The site's aim is to provide an unbiased debate on health economics, which is does by representing a variety of views and opinions on current events.
---
AN ECONOMIC VIEW OF THE ENVIRONMENT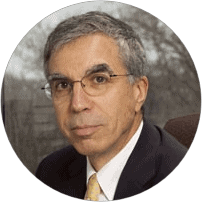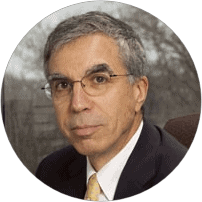 An Economic View of The Environment is a blog by Robert Stavins, who is a professor at Harvard University and is the Director of the Harvard Environmental Economics Program. His posts paint a comprehensive view of global environmental and energy issues from an economic standpoint.
---
URBANOMICS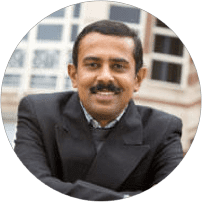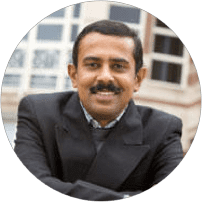 Urbanomics is an economics blog by Gulzar Natarajan that mainly discusses economics of urbanization and macroeconomic trends. The author's arguments are well researched and written. This site also features weekly recommended reading links that the author adds commentary to. Recommended for readers with a strong economics background.
---
STATISTICAL MODELING, CAUSAL INFERENCE, AND SOCIAL SCIENCE

Andrew Gelman's Statistical Modeling, Causal Inference, and Social Science is a new addition to the list this year. Andrew Gelman is a Professor of statistics and political science at Columbia University. This statistics focussed blog also ocassionally features posts from other statisticians like Aleks Jakulin, Phil Price, Michael Betancourt and Aki Vehtari.
---
STOCHASTIC TREND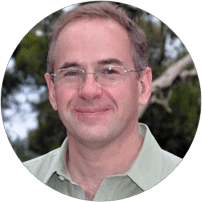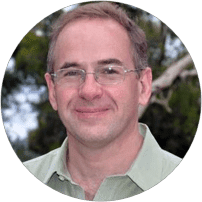 Stochastic Trend by David Stern, is an Energy and Environmental Economist at the Australian National University. He is also an associate editor of Ecological Economics. This energy and environmental economics focussed blog uses econometrics and modeling to base its arguments, which makes it a reliable resource but requires background knowledge to understand his excellent posts.
---
ENVIRONMENTAL AND URBAN ECONOMICS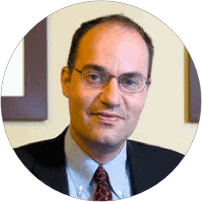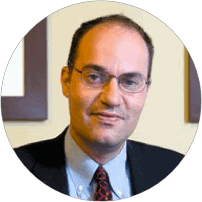 Matthew Kahn is the author of Environmental and Urban Economics is also a Professor of Economics at USC. He is a leading American educator in the field of environmental economics is self described as a blog that addresses environmental and urban issues from an environmental perspective. This is a great read for economists interested in the environment.
---
AGUANOMICS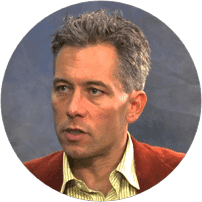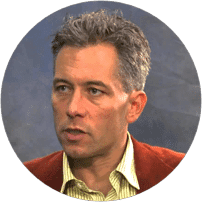 David Zetland is an Assistant Professor of Economics at Leiden University College in Den Haag, the Netherland and the creator of Aguanomics. This is a blog dedicated to a discussion of the economic and political factors affecting the way we manage water.
---
NO HESITATIONS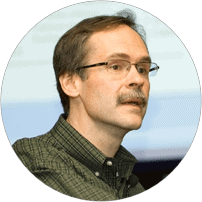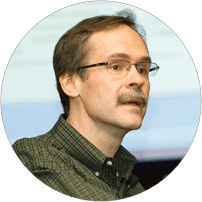 Francis Diebold, the author of No Hesitations, is a Professor of Economics, Finance and Statistics at the University of Pennsylvania. This blog aimed at more experienced economists and mathematicians, mostly focusses on dynamic predictive modeling in economics and finance.
---
SEPARATING HYPERPLANES

Separating Hyperplanes is a health economics focussed blog by Matthew Martin. This blog analyzes current healthcare related events, health policy in the U.S. and economics in a very conversational and comprehensive tone.
---
ECONOMETRICS BEAT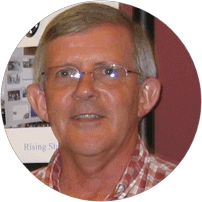 This informative blog is written by Dave Giles, who is a Professor of Economics at the University of Victoria. has a strong econometrics focus. The posts are filled with tons of information and data. This blog is suitable for readers with a background in statistics or econometrics.
---
FIGHT ENTROPY

Professors Jesse Anttila-Hughes (Assistant Professor of Applied Econometrics at the University of San Francisco) and Solomon Hsiang (Associate Professor of Public Policy at the University of California, Berkeley) are the minds behind Fight Entropy, a blog about the global environment and economic development. Using statistics and econometrics, they evaluate policy and argue for sustainable development.
---
THE SPORTS ECONOMIST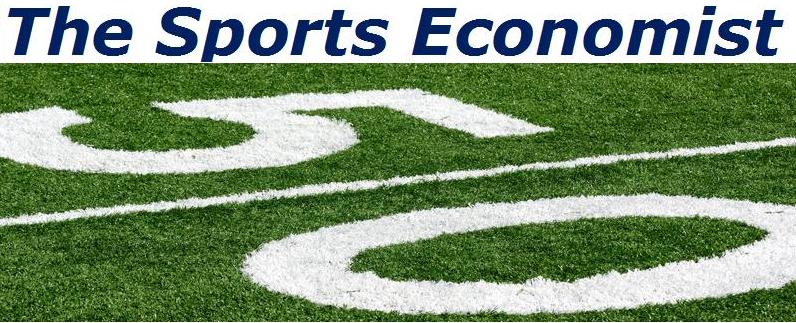 The Sports Economist is authored by group of authors who apply economics to sports news. The writing style is accessible to a broad audience like students, scholars, and sports fans . The idea of using economics and sports makes for an entertaining read while still being educational.
---
FINANCIAL ECONOMICS BLOGS
These blogs heavily focus on the financial markets, investing, trading, money and financial economics.
ZERO HEDGE

Zero Hedge is one of the most influential financial blogs on the Internet created under the pseudonym Tyler Durden from the movie, Fight Club. Using anonymity, Zero Hedge's mission is to increase the public's awareness around financial, economic and political issues and educate them to make more informed decisions.
---
NAKED CAPITALISM


Yves Smith is the pseudonymous author of Naked Capitalism, a popular blog regarding the U.S. economy and the financial sector. Naked Capitalism was started to combat the underreporting of Wall St. and the economy by mainstream media. The author doesn't hold back any punches against government officials or corporate interests.
---
MONEYNESS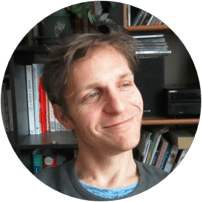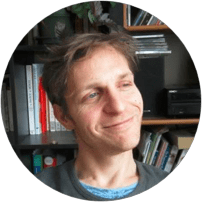 Moneyness is an economics blog by JP Koning about economics, money and finance. He adds an unique perspective to money-related issues and phenomenons of global currencies. Additionally, he explains everything very clearly, and this combination sets him apart.
---
DASH OF INSIGHT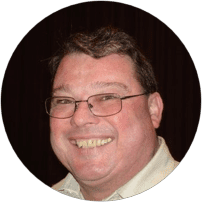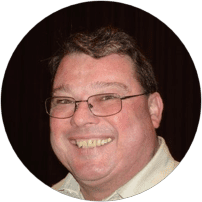 Jeff Miller runs Dash of Insight, a blog that showcases a hands-on approach to trading and investing. This approach is coupled with an instinctive and detailed analysis of market and economic trends.
---
THE BONDDAD BLOG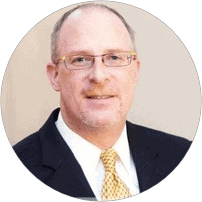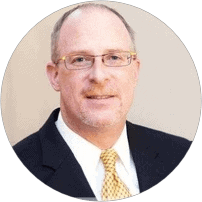 The Bonddad Blog is authored by Hale Stewart, a financial advisor. His blog publishes an invaluable weekly economic review on the Bond Market, International Economics, and Equity and Economics.
---
ECONOSPEAK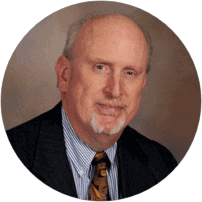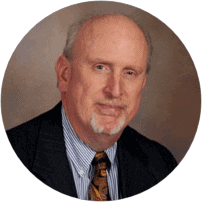 The Econospeak blog, which succeeded MaxSpeak (co-founded by Barkley Rosser, a Professor of Economics at James Madison University and Max Sawicky, an economist at the Economic Policy Institute) is a multi-author blog . Self-described as "annals of the economically incorrect", this frequently updated blog analyzes daily news from an economic perspective, but requires a strong economics background.
---
MONEY, BANKING, AND FINANCIAL MARKETS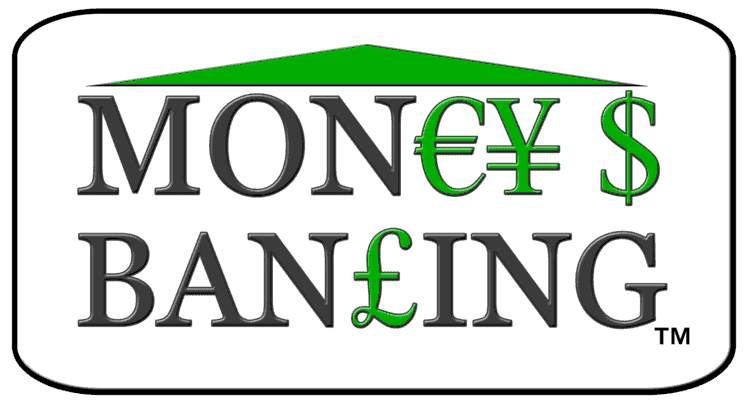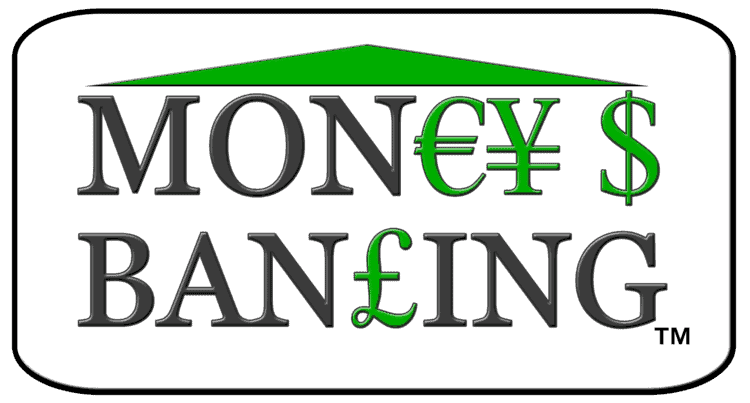 Money, Banking, and Financial Markets is a blog created Stephen G. Cecchetti who is a Professor of International Economics at the Brandeis International Business School and Kermit L. Schoenholtz who is a Professor of Management Practice in the Department of Economics of New York University's Leonard N. Stern School of Business. They've co-authored a textbook and now their blog focuses on teaching readers finance and economics.
---
COPPOLA COMMENT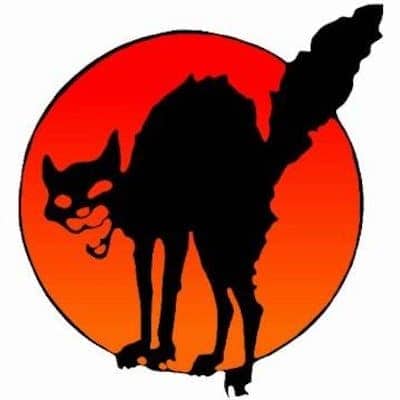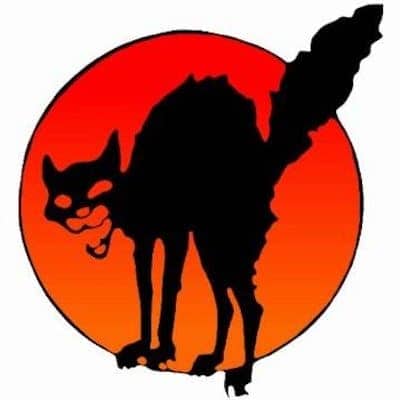 Frances Coppola runs Coppola Comment, a blog about finance and economics. Her posts are thoughtful and well-researched. She is also a Forbes and BBC contributor and FT blogger. This blog is one to not miss.
---
CURIOUS CAT

The Curious Cat covers economics and investing. Their goal to help regular readers become knowledgeable about the economy, investing and economics to aid their ability to manage their personal finances and to better understand the economy. In keeping with this aim, their insightful content is written for a wide audience.
---
ABOVE THE MARKET

Above the Market is another addition to this year's top economics blogs. Robert P. Seawright, Chief Investment & Information Officer for Madison Avenue Securities, writes about investing, financial markets and gives his outlook on the markets.
---
REGIONAL ECONOMICS BLOGS
While most of the blogs on this list are based in the U.S., these are some that focus on specific geographic regions or economies.
MOSTLY ECONOMICS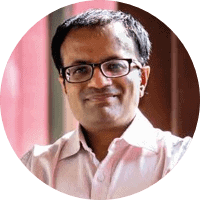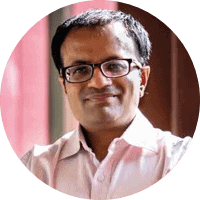 Mostly Economics is an India focussed economics research blog run by Amol Agrawal. He covers a wide range of economic topics while frequently updating his audience on the Indian economy.
---
WORTHWHILE CANADIAN INITIATIVE


The Worthwhile Canadian Initiative blog is a self proclaimed "mainly Canadian economics blog". Written by a group of intelligent economists (Stephen Gordon (Université Laval), Nick Rowe (Carleton University), Mike Moffatt (Ivey School of Business), Frances Woolley (Carleton University), Livio Di Matteo (Lakehead University) this excellent blog is filled with top quality posts ranging from health, finance and inequality.
---
STUMBLING AND MUMBLING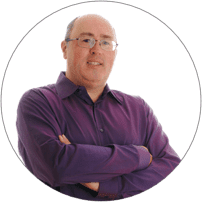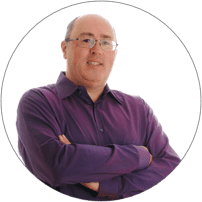 Stumbling and Mumbling is a personal blog of Chris Dillow, an economist who spent eight years with one of Japan's largest banks. He blogs about British politics and provides thoughtful analyses on the British economy and sports.
---
JOHN QUIGGIN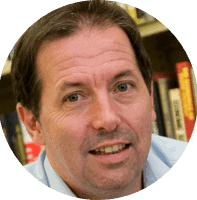 John Quiggin's economics blog focuses on Australian economics and politics. He delivers an interesting perspective on current events in Australia. He also hosts a weekly 'sandpit' forum style discussion.
---
OFFSETTING BEHAVIOUR


This New Zealand based economics blog was created by two economists, Eric Crampton and Seamus Hogan. They explore a range of fascinating topics from sports economics to housing and much more. Sharp and easy to follow analysis.
---
ECONOMICSUK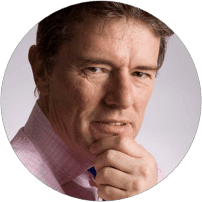 EconomicsUK is the personal website of David Smith, who is the Economics Editor of The Sunday Times, London. His writing is easy to comprehend, in which he clearly defines the causes and consequences of economic policies and decisions. This makes for a perfect blog for beginners looking to learn about European economics.
MAINSTREAM MEDIA BLOGS
These economics blogs are hosted or have been created by media companies like business magazines or newspapers.
FREE EXCHANGE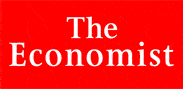 Free exchange is an economics blog by The Economist. The posts are written in short form by some of The Economist's leading reporters. The blog features reasoned argument and empirical evidence and also features a weekly 10 minute podcast.
---
FIVETHIRTYEIGHT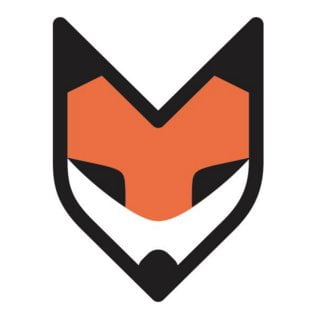 FiveThirtyEight, created by Nate Silver, who is best known for election forecasts such as the 2012 presidential election in which FiveThirtyEight correctly predicted the vote winner of all 50 states. The site regularly publishes articles by creating or analyzing statistical information on a wide variety of topics in current politics and economic news.
---
REAL TIME ECONOMICS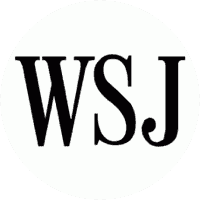 As a blog of the Wall Street Journal, this blog analyzes a wide range of topics and is frequently updated. This incredibly informative blog dives deep into topics while remaining accessible to a wider audience. An excellent resource for those looking to remain informed about the economics news around the world.
---
BLOOMBERG VIEW ECONOMICS

The Bloomberg View economics blog is an opinion driven column about economic issues, news and policies from around the world. The articles are easy to follow and often feature rich graphs, making it easier to convey data.
---
THOMAS PIKETTY'S BLOG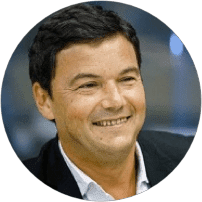 Hosted by French daily newspaper Le Monde, Thomas Piketty's blog is authored by a French economist named Thomas Piketty. Piketty is the author of the best-selling book Capital in the Twenty-First Century, which focuses on wealth concentrations and distribution over the past 250 years. The posts focus on Mr. Piketty's take on current social and political issues in France, Europe and the world.
---
CONSCIENCE OF A LIBERAL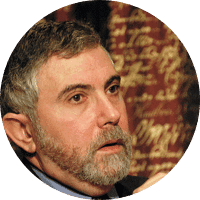 Conscience of a Liberal is one of the best economics blogs on the web. It is a New York Times column written for wider audiences, is authored by Paul Krugman. Paul is an American economist who was awarded the Nobel Economics Prize in 2008 and is known in academia for his work on international economics. He is also a Distinguished Professor of Economics at the Graduate Center of the City University of New York.