Perfect Competition or Pure Competition (PC) is a type of market structure, which doesn't exist and is considered to be theoretical. There are very many small firms that produce an identical product. They sell whatever they can produce, and no single firm affects the market price.
In the long run, with the entry of new firms in the industry, the price of the product will go down as a result of the increase in the supply of output and also the cost will go up as a result of more intense competition for factors of production. The firms will continue entering the industry until the price is equal to average cost so that all firms are earning only normal profits. Now we will see the Perfect Competition Rise in Demand.
Perfect Competition Rise in Demand Industry
A rise in demand for a good would shift the industry demand curve from D1 to D2. Quantity produced increases to Q2, which results in an upward shift for the Average Revenue and Marginal Revenue curves for individual firms, from D1=AR1=MR1 to D2=AR2=MR2. This increases profits since the average revenue curve lies above the average cost curve. The profits are represented by the box between P1 and P2 and 0 to Q2. The firms are now making supernormal profits. This profitability will encourage outside firms to enter the market.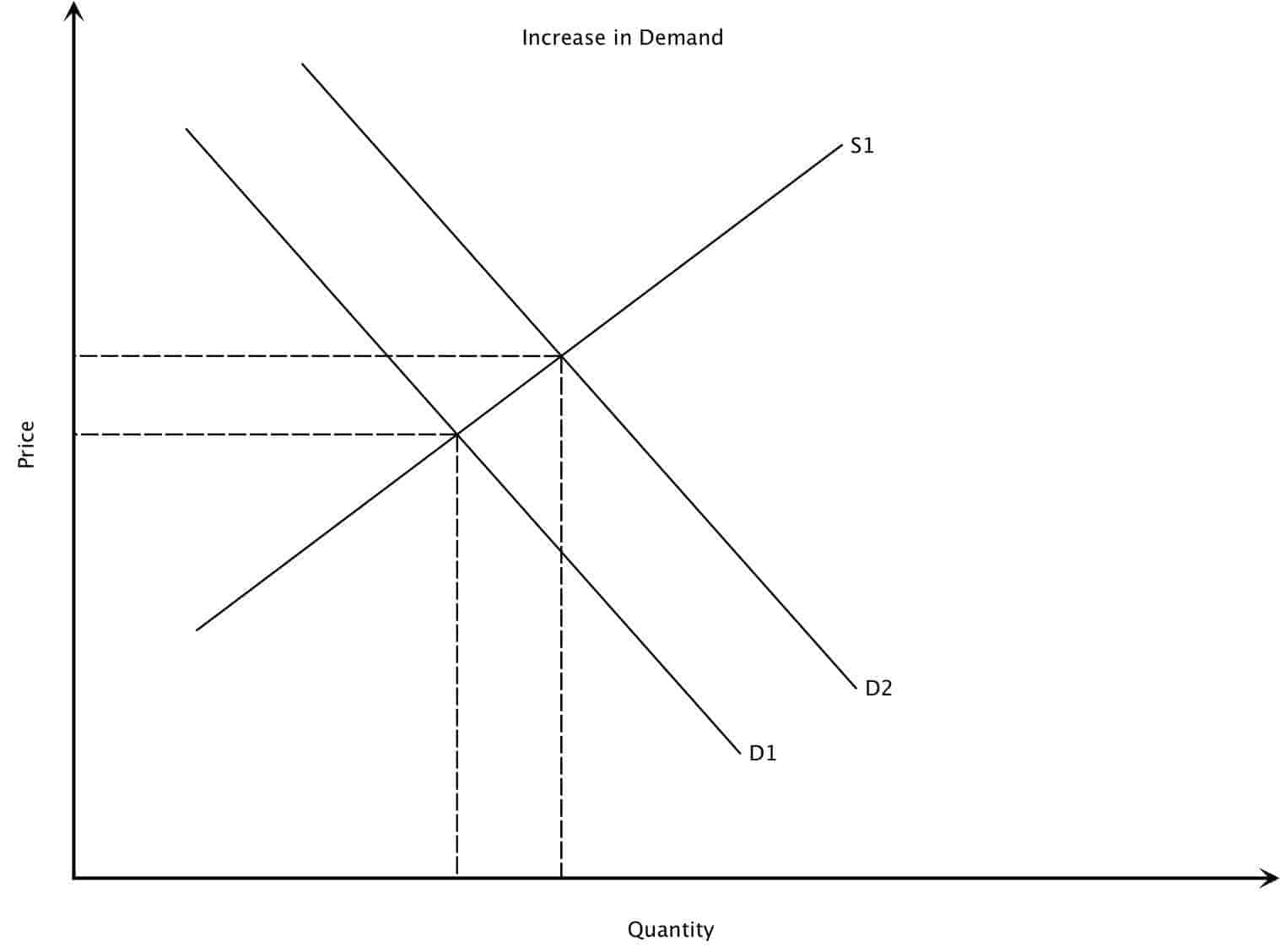 Perfect Competition Rise in Demand Individual Firm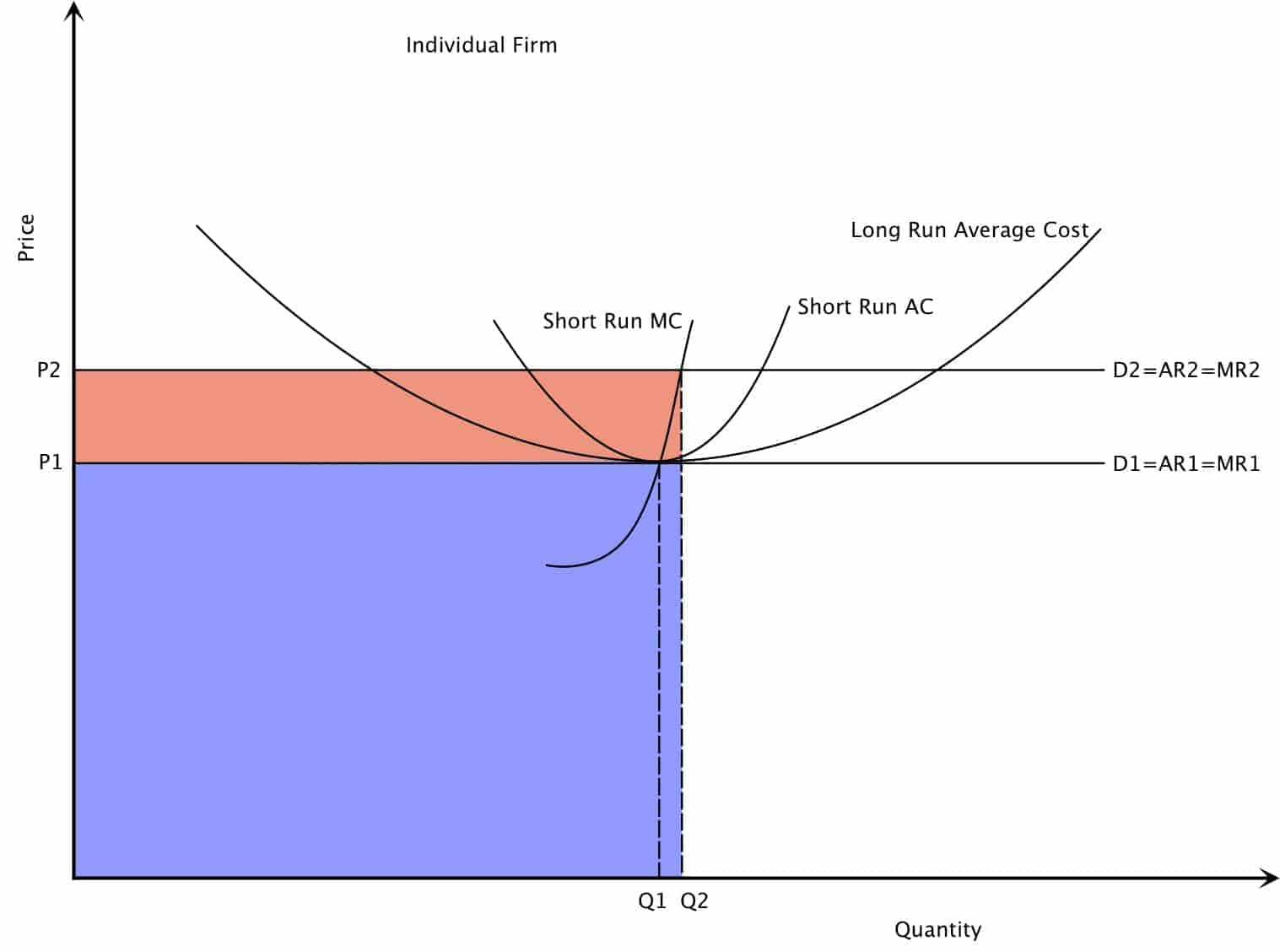 Perfect Competition Industry (Leads To Rise in Supply)
Since there are no barriers to entry, more and more firms will enter the market, which will increase supply from S1 to S2. This will continue till every firm competing in the industry is making zero economic profits. Then no other firms will have incentive to enter the industry and everyone is back to making zero economic profits in the long run. This makes firms more competitive and decreases inefficiency in the market.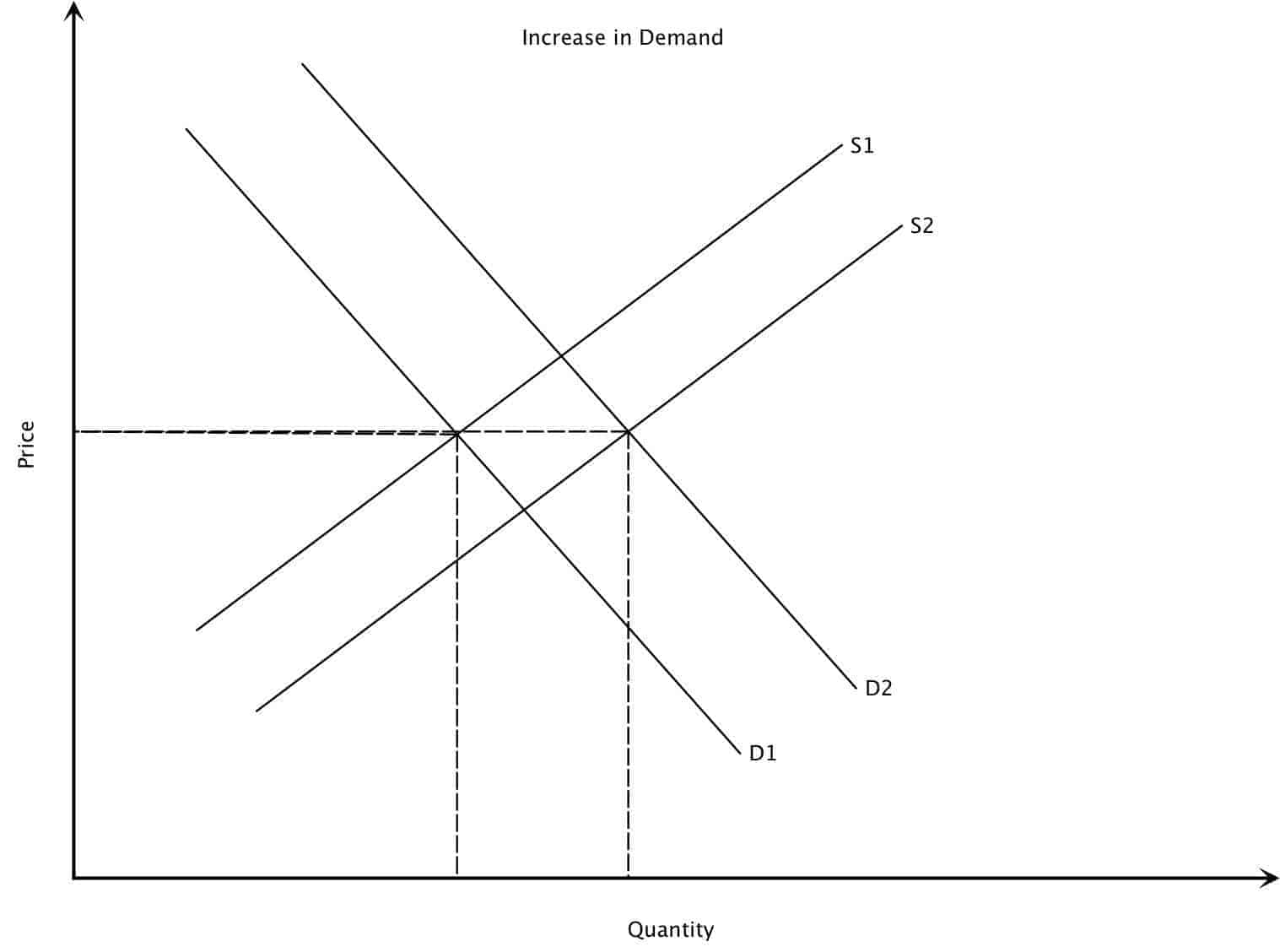 Perfect Competition Individual Firm (Leads To Rise in Supply)